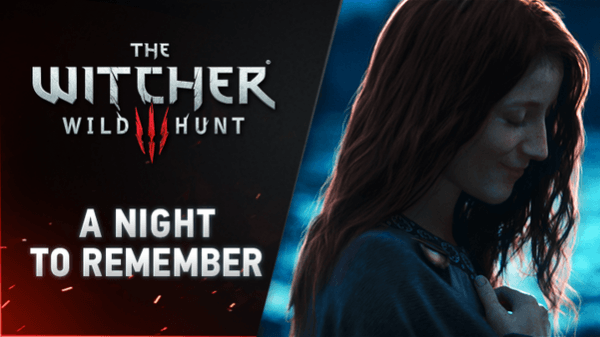 Well, we are just a mere five days from the release of CD Projekt RED's The Witcher 3: Wild Hunt and we may have finally reached the last trailer we will get before the game's release on Tuesday. I know, I know… I'm tearing up a little, too. But, lucky for us, this trailer is a good one!
It starts a little sweet, gets a bit sexy, then terribly scary. Sweet, sexy, and scary are pretty much the three S's of The Witcher games, at this point. It may sound odd, but just watch the trailer and see for yourself.
Check out The Witcher 3's cinematic launch trailer, "A Night to Remember":
A night to remember? I think it may be best for Geralt to forget this particular evening, but that's just me.
The Witcher 3: Wild Hunt will be released on PlayStation 4, Xbox One, and Windows PC this Tuesday, May 19, 2015. Now, if you'll excuse, I'm going to curl into the fetal position until CD Projekt RED starts regularly releasing awesome trailers for Cyberpunk 2077.