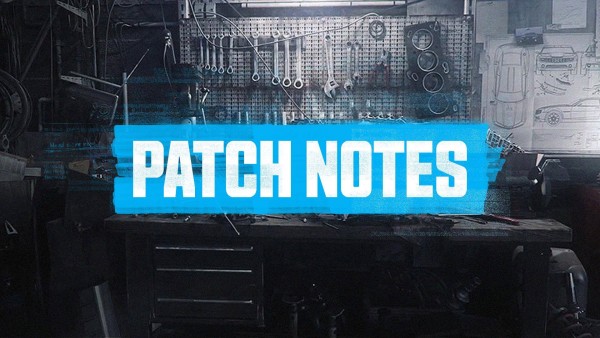 The Crew may have been criticised early on for it's many technical issues and lack of promised content, but Ubisoft and Ivory Tower have continued to work hard at improving the game even 6 months after releases with monthly patches. The newest patch releasing on June 3rd promises an all new League system and brings with it other game improvements. You can check out the full list of features in the June patch notes below.
New features
Leagues

A new leaderboard system for PVP game modes has been added.
By earning points in PvP races, players will be able to progress in the Leagues.
There are 4 leagues: Bronze, Silver, Gold and Platinum with each league having 4 divisions.
The players will progress or be demoted in the leagues based on their activity in PVP game modes.

Faction system

The faction system has been rebalanced to give more chances to lesser populated factions in the monthly faction war.
The UI has also been modified and redesigned to help players track their progression inside their faction as well as the global activity on the map.
New car release

2014 CHEVROLET CORVETTE STINGRAY: early access for Season Pass owners on June 3rd and to all players on June 10th (to purchase with Crew Credits).
UI
The scoreboard for missions, skills and PvP races has been slightly redesigned to be easier to read.
The filter tabs now only show the relevant information (eg: only Skills, Faction Missions, PvP events..).
The Car Tuners, HQs and Car Dealers are now visible only through the Default Tab.
Track IR
Track IR now also works with the third-person views.
PvP
New races

3 new races have been added to the Eliminator mode
3 new races have been added to the Blitz Brawl mode
Bug fixing
Fixed a bug where players could not fast travel to unlocked areas on the map from the "Challenges" menu.
The progression of several awards has been fixed.
Fixed a bug related to the daily salary and the ranking system in the faction war.
Improvements for the text chat feature.
Improvement of the navigation with the mouse on PC.
Several bug fixes related to AI behavior during missions.
Fixed the cockpit rear-view cam on Xbox One.
Fixed an issue linked to the network detection tool that was preventing some players from loading the game.
Fixed an issue related to the timer of certain faction missions when sending friends.
Changes applied to cars
Fixed wheel spin for ALFA ROMEO 8C Competizione FULL STOCK, PERF, RACING
Fixed wheel spin for HOTROD HuP ONE CIRCUIT
Fixed wheel spin on FERRARI 458 Speciale FULL STOCK, PERF
Fixed wheel spin issue on 2013 SRT Viper GTS FULL STOCK, PERF
Fixed wheel spin issue on 2015 FORD Mustang GT Fastback FULL STOCK, STREET, PERF
Improved downforce on LaFERRARI FULL STOCK and PERF
New cars are also on the way and in great news for Season Pass holders, any car that comes out will be given to those players free of charge. The first car will be the 2014 Chevrolet Corvette Stingray and will be available June 3rd with the patch. It comes in Full Stock and Perf specs.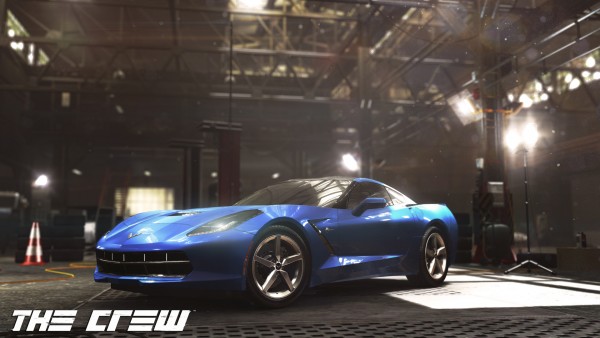 The next car is the Mini Countryman, that will be available in all specs except for Circuit. Both this car and the next at current do not have a release date.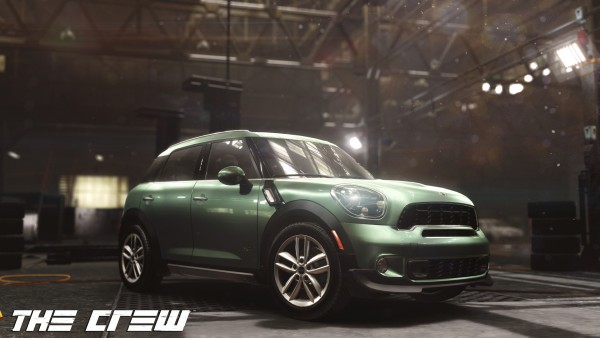 And lastly for the announced upcoming cars, the Mercedes-Benz 300 SLR makes it's way into your garage with Full Stock, Perf and Circuit specs.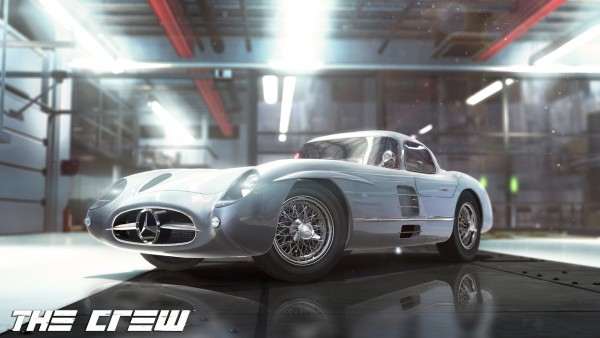 More cars are also planned to be released in the future. If you haven't played The Crew in a while now might be a good time to get back in to it. Let us know in the comments below your experience with the game and your thoughts on this latest news.