In this day of Xbox Ones and high-end PCs it can be hard to remember that Arcades are still very much a part of the gaming atmosphere. Time Crisis, Tekken  and any number of racing games still get players dropping $1 a round down the shops. Well, once upon a time, in a galaxy far far away there was an arcade machine called Star Wars: Battle Pod… Ok, so it wasn't that long ago, but Battle Pod let players jump into the cockpit of a snowspeeder on Hoth, or a speeder bike through the forest moon of Endor. Well thanks to Namco Bandai, you will be able to enjoy all of the epic space battles in your own home… presuming you've got the cash.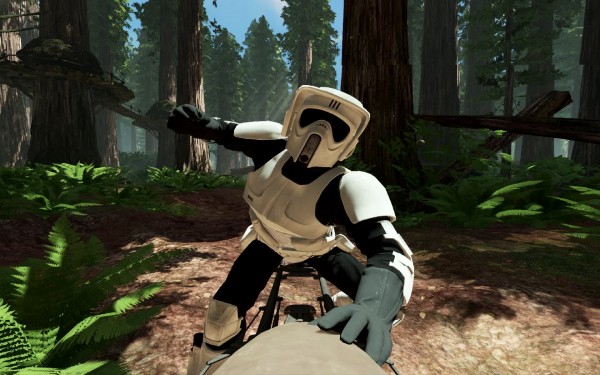 For the low, low price of $35,000 (no, that isn't a typo), you can have your very own Battle Pod. OR if you are feeling ritzy, then you can get the Premium edition Battle Pod for $100,000 that comes with genuine leather seats that are synchronized to move/react to the action of the game and is available in two different glamorous designs inspired by the images of the Rebel Alliance and Darth Vader.
While the pod is a little rich for my tastes, but if you have a spare $35,000 laying around then check out the official site later in June for some official info regarding purchasing and delivery.