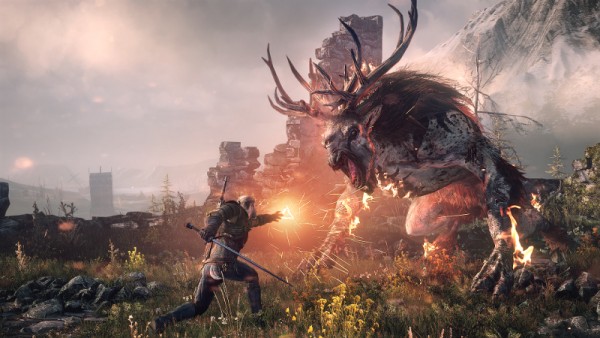 With just two weeks until The Witcher 3: Wild Hunt is released, many of us PC gamers are getting a bit antsy. Luckily, it appears CD Projekt RED either understands this or shares the same feeling since the game went gold a couple weeks back. I say this because they are constantly releasing videos and images for the upcoming action-RPG as a method of curbing our twisted desire to travel to Poland and knock on their office doors.
Today, they have released a video with members of the development team discussing many of the monsters players will face in The Witcher 3.
Check out the video below and try to stop drooling. You're a bloody adult:
The Witcher 3: Wild Hunt will be released in two weeks on May 19, 2015 for Windows PC, PlayStation 4, and Xbox One.