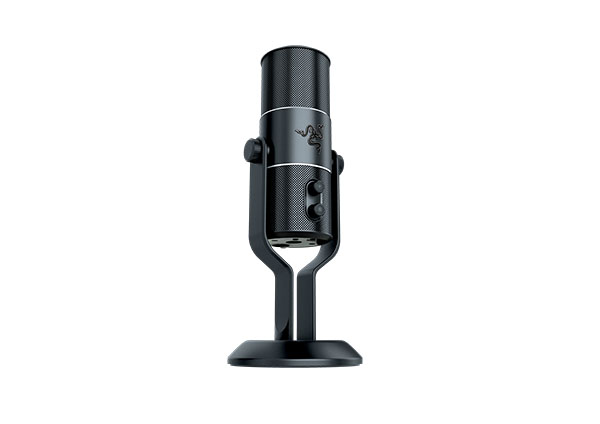 Believe it or not, Razer has been making microphones for a very long time. For most of the company's history, the microphones have all been attached to headsets. Razer changed that last December when they announced the Razer Seiren USB microphone designed for professional quality audio recording. Today, Razer revealed a new Seiren model, the top of the line Razer Seiren Pro.
The Razer Seiren Pro shares a lot of features with the lower tier model. Both can connect to a computer via USB, have headphone outputs, and have four different recording patterns. The Pro version also features the ability to output via XLR connection, making it compatible with professional grade mixing boards. The Razer Seiren Pro also also comes with a high pass filter that cuts off low frequency noise, requiring less editing later to remove electrical hums and fans.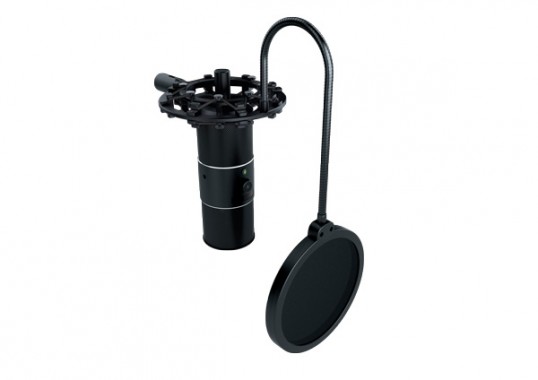 The Razer Seiren Pro is priced at $249.99 USD / €299.99 for the microphone itself. These will be available in stores around the world sometime in May, with pre-orders being accepted at the RazerStore. The RazerStore has some exclusive offerings: a shock mount for $49.99 USD / €49.99, a pop filter for $49.99 USD / €49.99, and a bundle that has all three items for $299.99 USD / €349.99. Learn more at the official mini-site.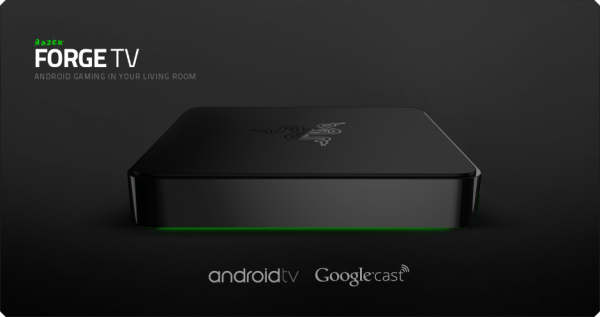 Razer's new microphone isn't the only big announcement the company has up its sleeve. The pre-orders for Razer's first Android TV box has opened at the RazerStore. Buyers can either pre-order a Razer Forge TV for $99.99 USD, the Razer Serval controller for $79.99, or the Razer Forge TV bundle that contains both a Forge and a Serval for $149.99.
The  Razer Forge TV comes armed with a quad-core Qualcomm Snapdragon 805, a dedicated Adreno 420 GPU, 2GB of RAM, and 16GB of on-board storage. It hooks up to the TV via HDMI 1.4 and can connect with Bluetooth 4.1, Wireless 802.11AC 2X2, or Gigabit Ethernet. The box comes with Modern Combat 5: Blackout, BombSquad, and Age of Zombies pre-loaded.