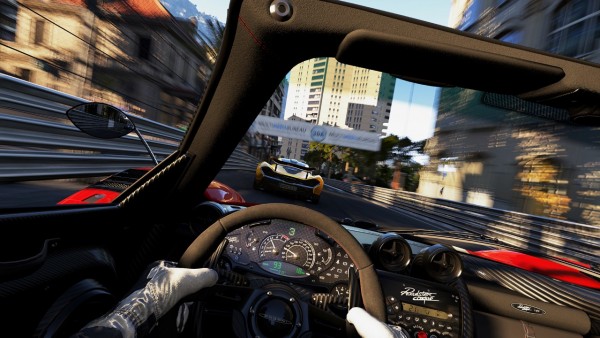 It's been a long four years of testing and community involvement, but now Project CARS is ready for release and promising the most authentic, intense, beautiful and technically-advanced racing game ever made. That is certainly a big promise to make, however with the features listed below Slightly Mad Studios and publisher Bandai Namco are hoping to deliver.
 The largest track roster of any recent racing game with 110+ unique locations
A wide variety of motorsports including GT, Touring, Le Mans Prototypes, Karts, and modern Open Wheel and 80+ cars available at launch
Dynamic weather, pit stops, and pit strategy creation
Dynamic time of day and endurance races including the Le Mans 24H
World-class graphics running at 60fps with up to 45 drivers onscreen
Next-gen physics running at 600fps and deep telemetry & tuning features
Competitive multiplayer for up to 16 players and the ability to create public, private and friend-based lobbies with 'Join In Progress'
Asynchronous Time Trial with downloadable ghosts
Regularly-scheduled community events
Social connectivity with photo and replay modes powered by The Driver Network
Support for 30+ wheels, community apps, and virtual reality via Oculus Rift and Project Morpheus
Continual updates and further content after launch
A new trailer has been released to celebrate the games launch which you can view below. You can also check out the full car list for the game here. In Australia the game will be available on May 7th for PS4 and Xbox One and on the 8th for PC due to a slight delay caused by storms.