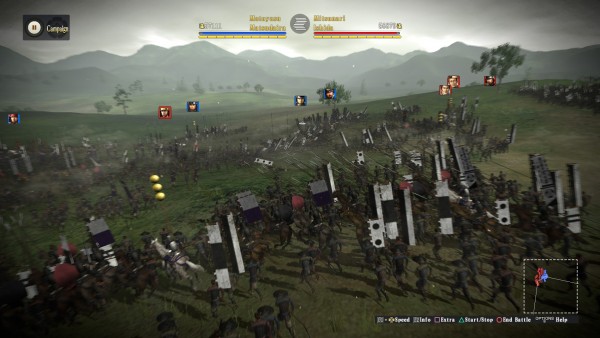 Koei Tecmo has announced that they will be bringing Nobunaga's Ambition: Creation to the West under the name Nobunaga's Ambition: Sphere of Influence. The company is planning on releasing the title in North America on September 1st and in Europe on September 4th where the PlayStation 4 version of the game will be available at retail and the PlayStation 3 and PC versions will be digital only.
Nobunaga's Ambition just recently celebrated its 30th anniversary and is one of Koei Tecmo's longest running franchises and when released Nobunaga's Ambition: Sphere of Influence will feature both English and Japanese audio options. In the title, players have the option of playing as either a historical character or a character of their own creation as they take on the role of a feudal lord in Japan's Sengoku era fighting to unite the country under a single rule. There are three gameplay aspects to focus on as described the Koei Tecmo:
In 'Creation' they are called to build up their clan's standing, deal with everyday issues like building farms & roads, growing the economy, entering trade agreements with neighboring fiefs etc.
'Diplomacy' is a playground for cultivating diplomatic relationships, employing spies, creating alliances, gaining the loyalty of subordinate officers and growing in strength via marriage, oaths of fealty and treaties.
Finally to succeed in 'War' players must train troops, level up officers according to the clan's needs, fortify defenses, strategically position armies and attack (or defend) to further their goals and grow their dominion.