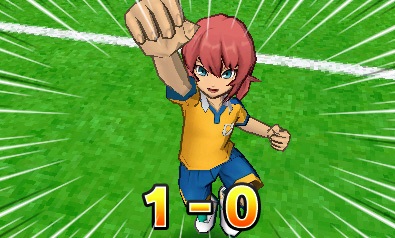 Level-5 are at it again and bringing yet another follow-up to a much loved series. After selling seven million units worldwide, Inazuma Eleven is back with not just one – but two entries. Inazuma Eleven Go has been broken into two pieces, much like Pokemon, which are dubbed Inazuma Eleven Go: Light and Inazuma Eleven Go: Shadow.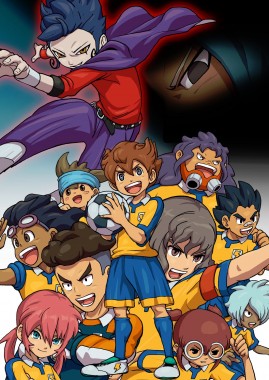 Of course the features will be a bit different with each entry, tying one complete story together. Take a first look at the new details released by Level-5 today:
The storyline of Inazuma Eleven GO: Light and Inazuma Eleven GO: Shadow kick off with the tale of the young but talented Arion Sherwind as he begins his football career during hard times for Raimon Junior High. While Sherwind's initial goal is simply to break into a formidable first team captained by the virtuoso player, Riccardo Di Rigo, bigger problems soon come to pass when the whole team is threatened with closure on the orders of Fifth Sector, a shadowy football governing body intent on controlling the 'beautiful game'.

Offering a unique formula of RPG elements combined with football-based action, encounter over 1000 players to recruit for your starting line-up and discover over 100 in-game special moves to unleash, with certain characters and special moves exclusive to each version of the game. As well as presenting intriguing alternative storylines, each game offers exclusive Fighting Spirits which can be used by key characters, enabling players such as Arion Sherwind to summon a powerful force that can provide a skill boost or unique new Special Move.

As the story progresses, while new players can join your roster after victories on the field, players can also be recruited using PalPack cards, which can be obtained in-game and allow certain characters to be unlocked once specific conditions in-game are met. Alternatively, new characters, special moves and Fighting Spirits will also be available to receive via the internet from launch. With further game features such as Local Play functionality allowing up to four players to compete together, and StreetPass Challenges which allow fellow players to exchange information and take on each other's teams, there'll be plenty of opportunities to get to know your strongest line-up!
Check out the new screens down below and you can pick up both Light and Shadow for the 3DS on July 18th!