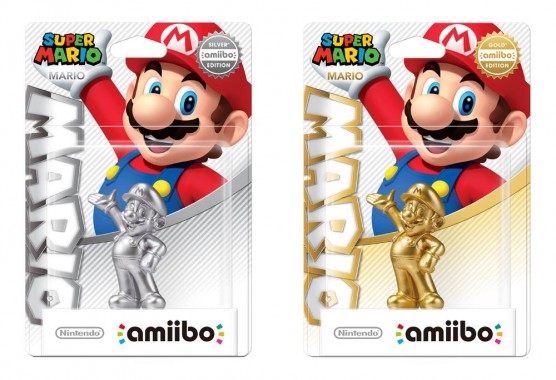 America received the Gold Mario Amiibo as a Walmart exclusive back in March and now Nintendo Australia are giving Amiibo hunters down under their chance to own the limited and exclusive Gold Mario & Silver Mario Amiibos. For the first time in Australia these will be exclusive to certain retailers, with the Silver Mario Amiibo being exclusive to EB Games and Gold Mario Amiibo being exclusive to Target.
Unfortunately online pre-orders for the Silver Mario Amiibo sold out very quickly after the news was released and heaps of pre-orders have already flooded eBay where the figure is averaging around $90. Silver Mario officially releases in Australia on May 30th alongside Greninja, Jigglypuff and the Splatoon Amiibo's. The Gold Mario Amiibo currently does not have a release date, but it is known it will be release sometime after the end of May.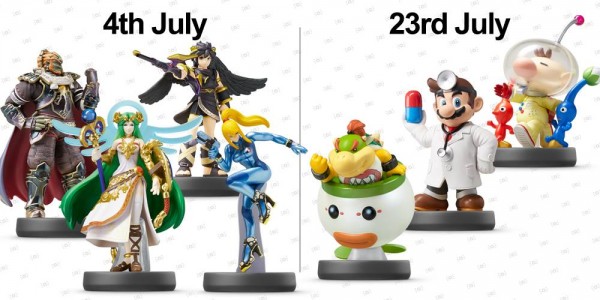 While these Amiibo's are practically identically both in look and function to the original Super Mario Collection Mario Amiibo, it is known that they will appear their respective colours when used as a figure player in Mario Party 10's Amiibo mode.
We also have confirmation on Amiibo wave 5 release dates from the Super Smash Bros. Collection. Ganondorf, Palutena, Dark Pit and Zero Suit Samus will release on the 4th of July while Bowser Jr., Dr. Mario and Olimar will release on the 23rd of July. Will you be picking up any of the above Amiibo? Let us know in the comments below.