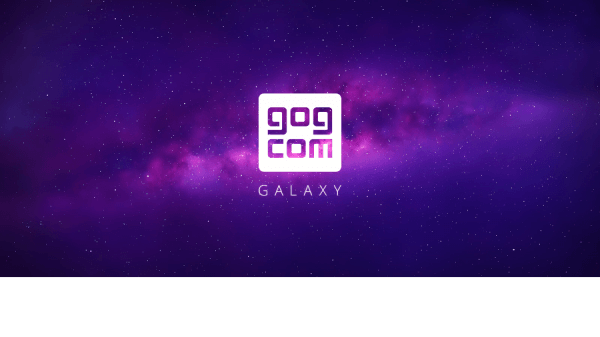 CD Projekt RED's GOG Galaxy platform has been in an early alpha stage for a few months now, being tested by a few thousand players. Today, GOG Galaxy has reached an open beta and is now available to any and all Windows and Mac (Linux soon) gamers to test.
"With GOG Galaxy, we can start bringing new, big games to GOG.com," says Piotr Karwowski, VP of online technologies. "The first major release will be The Witcher 3: Wild Hunt, which will offer automatic updates, achievements and stats. We're getting ready to release and fully support even more AAA titles in the future."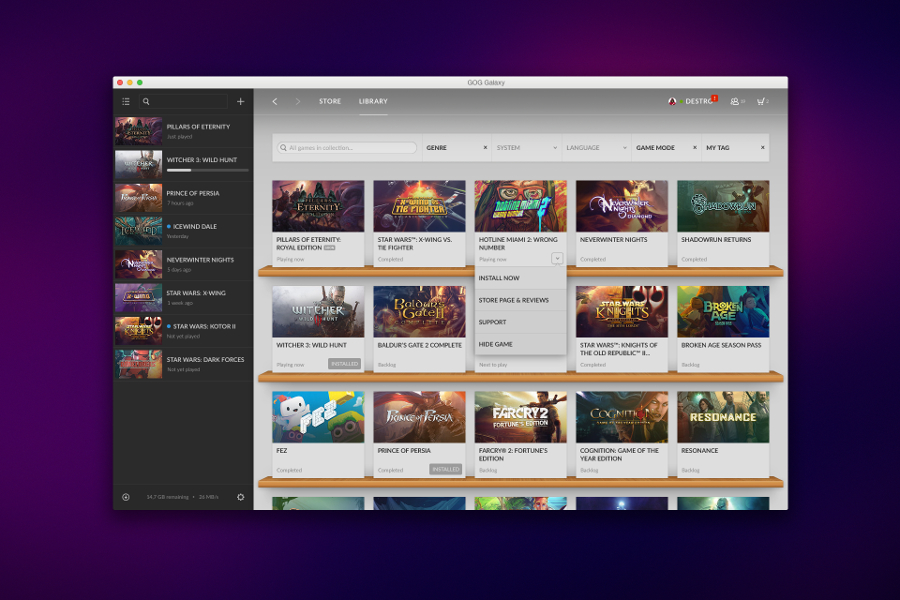 Like Valve's Steam, GOG Galaxy is an online gaming platform and marketplace. Unlike Steam, however, everything on GOG Galaxy is DRM-free, just as it is on GOG.com. Players will be able to auto-update and one-click install their GOG library games, but everything is optional. You can choose whether or not you would like auto-updates on and if a patch breaks something, GOG Galaxy has a rollback feature to restore your game to a previous state. You will never have a single-player game that requires you to be online just to play your game. Plus, you can download a DRM-free backup copy of your game.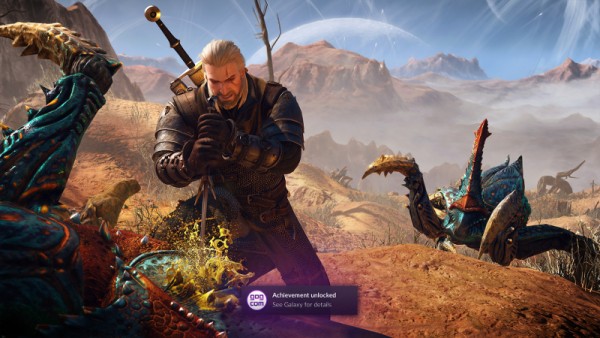 GOG Galaxy will also have friends lists, chat, game time tracking, and achievements, but where it really shines is the multiplayer options. Not only will there be online multiplayer and matchmaking, but certain titles will include cross-play. Cross-play will allow for cross-platform multiplayer with your friends on Steam.
"For us, quality trumps quantity. We meticulously think about every feature and how can we make it better." says Karwowski. "We also know that people want to have freedom of choice, so GOG Galaxy and its features are not forced on you. Making it optional is the best motivation for us to make it better; we want it to be so good that you'll actually want to use it."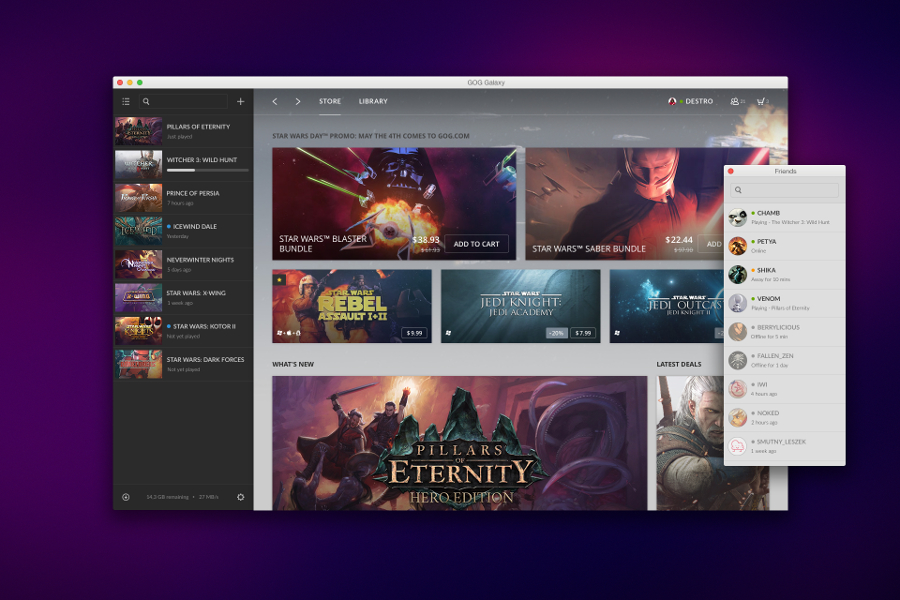 When GOG Galaxy was announced last year, I remember feeling cautiously excited about the whole thing. But as someone who would rather shop at GOG, but enjoys Steam's platform, I think CD Projekt and GOG are doing something spectacular by establishing cross-play between Steam and Galaxy for some titles. This will definitely help more AAA publishers to put their big games on the platform. For example, if Ubisoft puts Rainbow Six Siege on both Steam and GOG, removes their ridiculous uPlay DRM, and allows for cross-play, I would be hard-pressed to not get the game on GOG over Steam. I've also been debating on which platform to get The Witcher 3: Wild Hunt and I may very well take the leap to Galaxy with that game.
You can signup for the GOG Galaxy beta now for Windows and Mac at GOG.com/galaxy. A Linux version will be coming soon.
To see CD Projekt RED's announcement from last year, check out the video below: