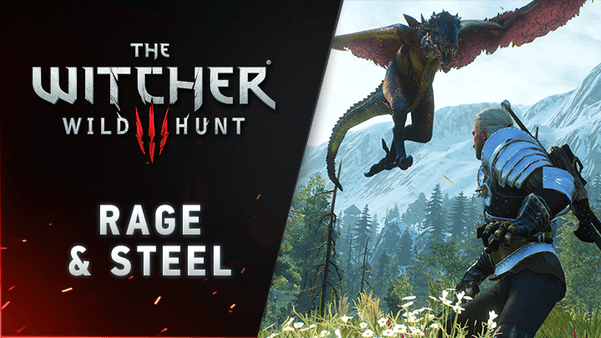 Just in case the "Monsters" trailer wasn't enough for you two days ago, CD Projekt RED has an all new trailer for The Witcher 3: Wild Hunt today. In this trailer — entitled "Rage & Steel" — we get to see some of the cool combat moves Geralt will be bringing to the open-world action-RPG for which we all wait impatiently.
Check out the new trailer below:
I know it will be here in less than two weeks, but my mind and body are ready now.
On a less weird note, the trailer also shows some combat footage of Ciri, who was announced as the second playable character in The Witcher 3 last December. Considering those awesome teleportation powers in the trailer, Ciri's play style will definitely change things up for those hoping to play both characters.
The Witcher 3: Wild Hunt is coming to Windows PC, Xbox One, and PlayStation 4 on May 19, 2015. Until then, it will just remain in my dreams.