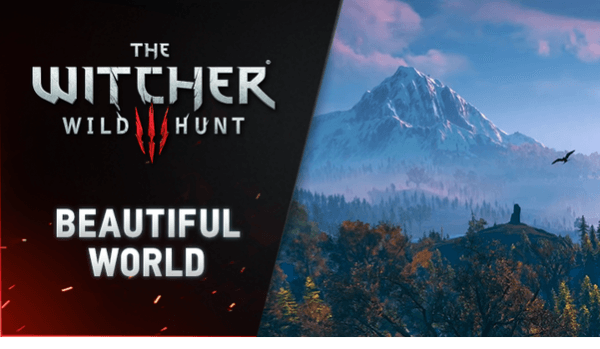 CD Projekt RED's epic RPG, The Witcher 3: Wild Hunt has been out for over a week and they are still releasing beautiful videos making those who don't have the game yet want it all the more. Today's video showcases the beautiful world of The Witcher 3, featuring snow capped mountaintops and gorgeous landscapes.
Check out the latest video for The Witcher 3, "Beautiful World of The Witcher", below:
In the open world of Wild Hunt, you chart your own path to adventure. You play as a bounty hunter, a man of the road. You set your own goals and choose your own destinations. Go after the bounty on the head of a nasty monster pestering a village or help a scheming prince who needs a dirty job done — no matter what style of epic questing you crave, The Witcher will provide it.
The Witcher 3: Wild Hunt is available now on Xbox One, PlayStation 4, and Windows PC. Check out our review of the game, which garnered a perfect 10/10 score.