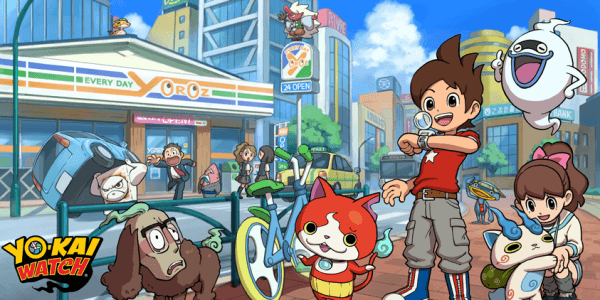 Recently Nintendo and Level-5 announced that Nintendo would be releasing Yo-Kai Watch in the West sometime in the future and now Viz Media is also getting in on the action. The company has announced that they have licensed the Yo-kai Watch manga series and will begin releasing the series in North America starting in September. The title is being printed under their Perfect Square imprint and will be released bi-monthly after the first volume hits shelves.
Yo-kai Watch's manga is written and drawn by Noriyuki Konishi under the guidance of the developers themselves. As for the series itself, it many of the creatures in the game/manga are inspired by yokai from Japanese folklore.
A story synopsis from Viz Media can be found below:
Nathan Adams is just an average kid until the mysterious Whisper gives him a device that allows him to see what others cannot, Yo-kai of all shapes and forms! Now, armed with the Yo-kai Watch, Nathan, Whisper and their new invisible friends embark on an all new supernatural adventure!