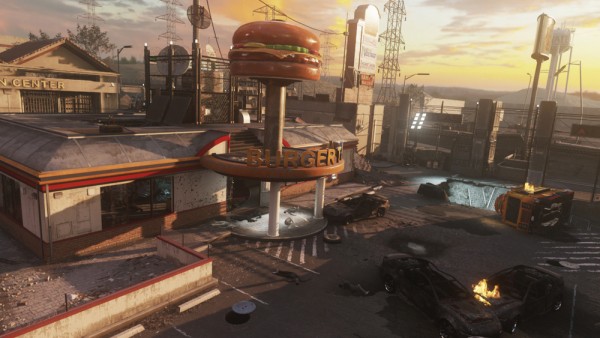 Andrew is away from the keyboard this week, so this week's Xbox Newsbeat comes from the endless winter known as Canadia true north strong and free. This week brings news about Halo: Spartan Strike, Screencheat, and Call of Duty: Advanced Warfare.
---
"Halo: Spartan Strike" Launches Today on Windows 8, Windows Phone 8, iPhone, iPad and Steam
Halo: Spartan Strike launched on Windows 8, Windows Phone 8, iPhone, iPad, and Steam today. The game is set at the same time as Halo 2. One of the Spartan supersoldiers is on a mission in New Mombasa, where he will lead UNSC troops into battle. The game is a twin stick shooter that costs $5.99 AUD and features 30 levels. Achievements in the game will unlock emblems, nameplates, and avatars in Halo: The Master Chief Collection.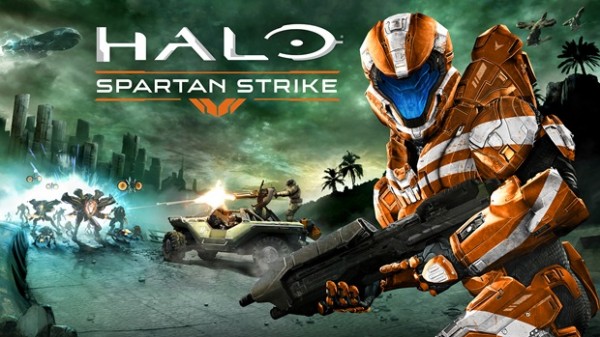 Windows 8 devices have access to special weekly challenges and leaderboards.
ID@Xbox Spotlight: Screencheat Turns Cheaters into Champions
Relive the glory days of first person split screen shooters and the constant accusation of cheating by peeking at your buddies screen. In Screencheat, all players are invisible. The only way to figure out where the enemy are is to look at their screen and figure out their location. The maps are colourful and full of unique landmarks that will help players narrow down where their enemies are.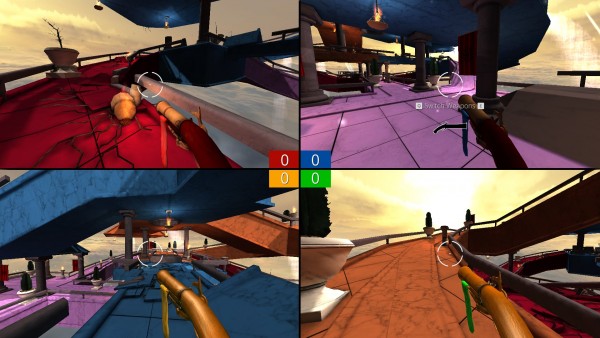 The game is coming to Xbox One later this year, so invite some friends over, bring a few extra Xbox One controllers, and prepare to cheat.
Call of Duty: Advanced Warfare "Ascendance" DLC Launches on Xbox One
Call of Duty: Advanced Warfare "Ascendance" is a timed exclusive for Xbox One. The pack brings four new maps for multiplayer, a new zombies map set in Burgertown, and the new OHM Directed Energy Hybrid weapon that switches between SMG and shotgun modes depending on the situation.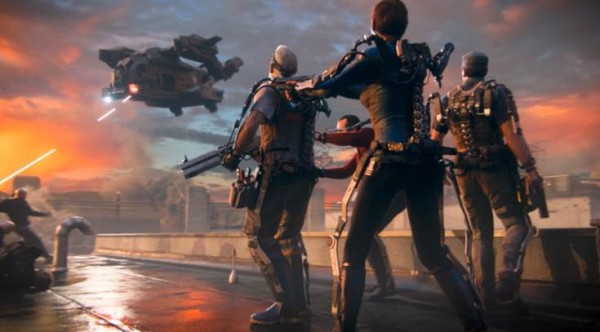 The four new multiplayer maps are:
Perplex is a five-story apartment complex in beautiful Sydney. Construction drones systematically move the modules, creating a changing environment. Tight corridors and lots of windows facilitate a variety of strategies.

Site 244 is a map set at Mount Rushmore, wherein an alien ship has crash landed at the base of the Presidential monument. Getting a scorestreak grants you some alien spore perks and exo boosts.

Climate – a circular bio-dome – offers a lush, perfect environment for wanton destruction. The central island is great for king of the hill situations, and the changing rivers around the map add dangerous obstacles and challenges.

Chop Shop is a particularly cool map in terms of aesthetic and mythos. This black market exoskeleton lab and warehouse is a mazelike corridor setup. Watch out for the turret that appears when someone activates the map's scorestreak!
---
Andrew will be back next week with more Xbox news, so stay tuned.