While the digital edition of Gearbox Software's Homeworld Remastered Collection has been available since February, Ubisoft is bringing the game to retail stores across Australia, New Zealand, Europe, the Middle East, and Africa on May 7, 2015 for Windows PC.
Homeworld Remastered Collection is a high-definition remake of 1999's Homeworld and 2003's Homeworld 2 sci-fi real-time strategy games from developer Relic Entertainment. These games were rebuilt from the ground up by Gearbox Software and presented with high-resolution textures and models, new graphical effects, and all in ultra-HD and 4K. The collection also includes the original Homeworld and Homeworld 2 as well as access to the Homeworld Remastered Steam Multiplayer Beta.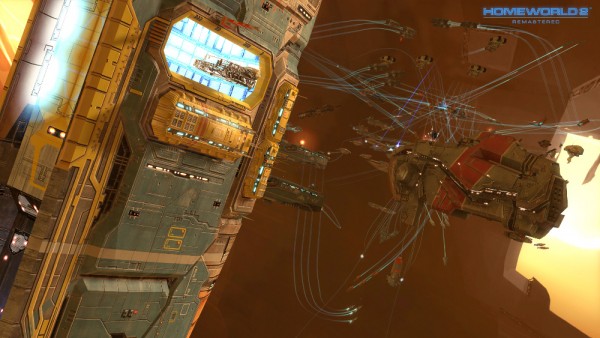 This retail edition also includes a flurry of bonus items, including the digital soundtracks from both titles and a digital art book. No word on if this retail edition will reach other territories.
For PC specs and more information, visit the website: http://www.homeworldremastered.com/