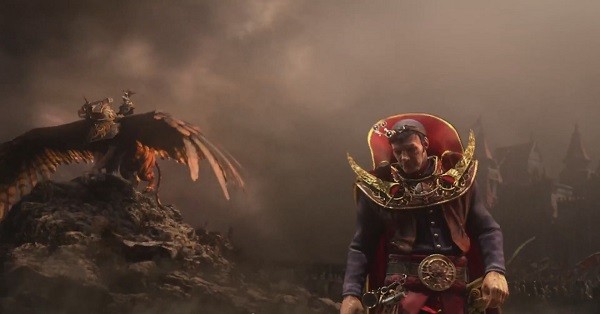 To the surprise of no one and to the delight of fanboys and girls across the globe; Creative Assembly have finally confirmed that they are working on a Warhammer entry in their Total War series. The game has been titled creatively; Total War: Warhammer, will be published by SEGA, and has a new trailer which can be seen below.
From the looks of things in the trailer, there are going to be x races in the game with the Greenskins, Undead, Dwarves, Chaos (corrupted humans), and the Empire (plucky humans) all making an appearance. Furthermore, it appears that specific heroes and characters will be making an appearance in the game as Karl Franz appears to be in the trailer riding his gryphon 'Deathclaw'. Mannfred Von Carstein might have also made his animated debut as the vampire count in the trailer, but it could just as well have been another bald vampire (but how many could there be?).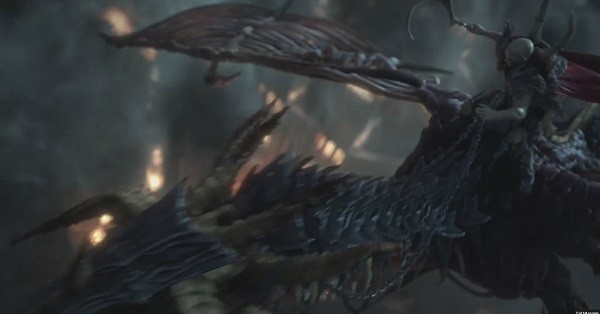 The Total War series is well known for melding turn-based grand strategy and real-time tactical battles and you can read our review of the most recent installment here. Warhammer is a tabletop strategy game with an IP owned by Games Workshop and which features a distinctive dark fantasy  universe where the various factions are in near constant state of war. Many fans of Total War and the Warhammer universe have long fantasised about the two being combined with fervent speculation reaching a new high when it was announced that Creative Assembly had bought the rights to the Warhammer fantasy IP in 2013.
No concrete details have been released as of yet, but we'll keep you informed of the coming WAAAAGH! as it unfolds…