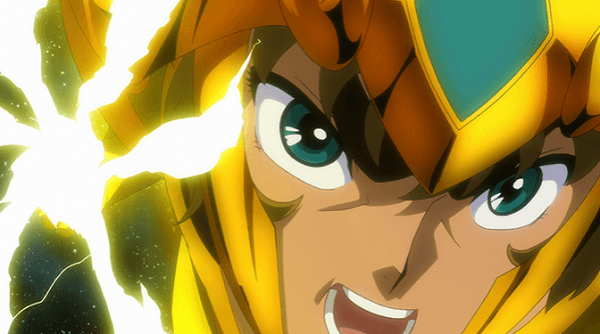 It has been announced that when Saint Seiya – soul of gold – premieres on April 11th in Japan, the new season will be streamed on Daisuki where it will be available in a massive 220 countries and regions. There will be multi-language subtitles available with the following languages currently announced: English, traditional Chinese, Spanish (Europe), Spanish (Latin America), Portuguese (Latin America), Arabic, Italian, Indonesian, Malay, Thai, Tagalog and Korean.
After Saint Seiya – soul of gold –, produced by Toei Animation, premieres on the 11th a new episode will be added to Daisuki every other Saturday with a total of 13 episodes currently announced for this season. A description of the anime series can be found below:
During the battle with Hades, in the underworld, the twelve Gold Saints sacrificed their lives, destroying the Wailing Wall to open Seiya's breach! However, Aiolia and the other Gold Saints, who should have been annihilated, are resurrected in a beautiful world, overflowing with light! Just why have these men, who should have been destroyed, been reborn? Aiolia becomes embroiled in a battle with this large mystery remaining. When he raises his Cosmo to the limit… Leo's Cloth transforms!