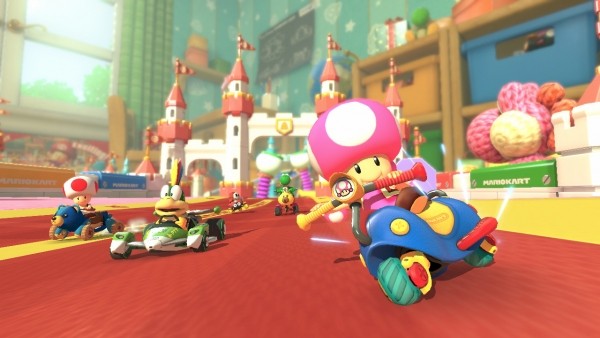 We learned in the most recent Nintendo Direct that the DLC for pack 2 for Mario Kart 8 will be coming out a little earlier than it's intended May release and is now scheduled for release on April 23rd. Nintendo have released a trailer (embedded below) for the 8 new tracks we will be getting in this pack showcasing that it's definitely worth your money.
The first four tracks listed here are all retro tracks but have received major facelifts making them near unrecognizable from their original versions, particularly the Game Boy Advance tracks. Also of note, Baby Park is not all anti-gravity, making the small loop even more chaotic as racers will receive speed boosts with each collision. The last four are brand new tracks for this pack and feature two crossover courses with Animal Crossing and Big Blue.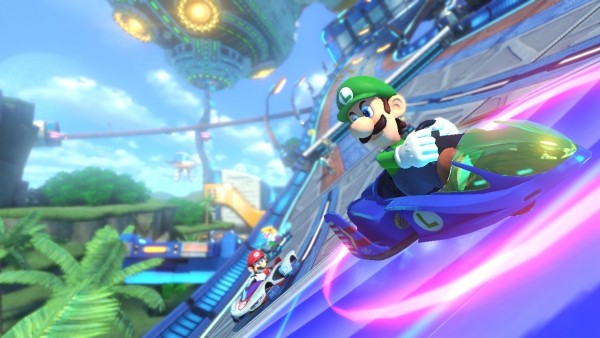 The tracks are:
Animal Crossing: A special Animal Crossing inspired course that changes season – spring, summer, autumn, winter – each time you race.
Big Blue: A re-mastered version of Big Blue from the F-ZERO series.
Super Bell Subway: Navigate an underground subway, and watch out for oncoming trains to reach the finish line.
Wild Woods: Drive up and down a giant tree inhabited by Toads and Shy Guys and experience a mysterious landscape.
Baby Park (GCN): High-definition remake of a course featured in Mario Kart: Double Dash! – prepare for a chaotic course comprising 7 laps.
Cheese Land (GBA): High-definition remake of a course featured in Mario Kart: Super Circuit – full of cheese-themed obstacles and even a hungry giant Chain Chomp.
Koopa City (3DS): High-definition remake of a course featured in Mario Kart 7 – drive through the pouring rain at night in a city controlled by Bowser, and decked out in dazzling neon lights.
Ribbon Road (GBA): High-definition remake of a course featured in Mario Kart: Super Circuit – set in a miniaturised world packed with ribbons and toys.
These 8 tracks will comprise the Super Bell Cup and the Animal Crossing Cup. In addition to these new tracks, buyers of the DLC will receive Villager, Isabelle and Dry Bowser as new playable characters and 4 new vehicles, the Streetle, City Tripper, Bowser Trike and P-Wing.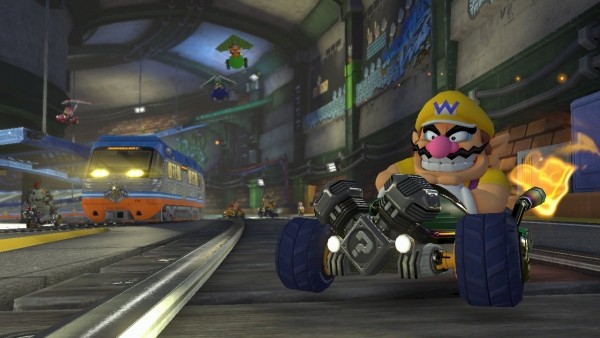 That's not all though. A free update will also be made available on April 23rd that will introduce a brand new 200cc option to all modes, making each race feel more like F-Zero than Mario Kart. The mode will be available exclusively to those who have beat all cups in 150cc with gold trophies. New Mii outfits are also coming out courtesy of Amiibo for Wario, PAC-MAN, Olimar, Bowser, Sonic, Toad, Villager, Rosalina and Mega Man. Are you excited for Mario Kart 8's incoming content? Let us know in the comments below what you're most looking forward to. Definitely Big Blue for me, that track (both the course and the music) give me chills!