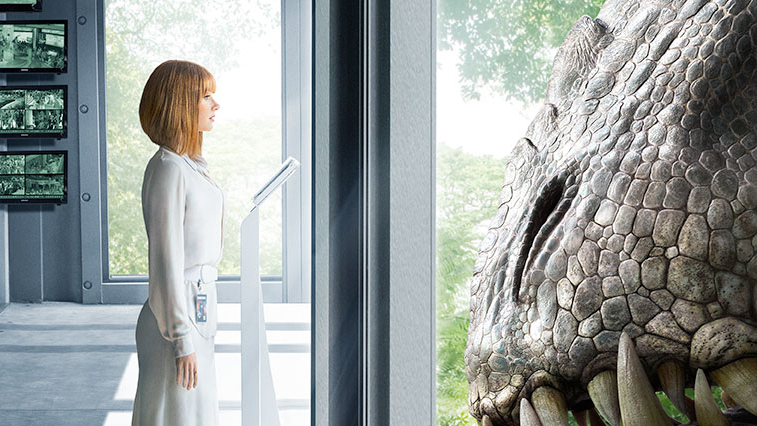 The wonderful thing social media brings to pop culture is connecting the creative force behind our favorite games, films, TV shows, and beloved franchises directly to their fans. Earlier today, Twitter best demonstrated this when Jurassic World director — Colin Trevorrow — shared a new one-sheet for the film with Bryce Dallas Howard face-to-face with the film's new dinosaur, Indominus Rex:
https://twitter.com/colintrevorrow/status/589096493723717632/
This is the best look we have had of the tightly-kept-under-wraps new dinosaur created for Jurassic World. We most likely will not get a full look at the genetically-engineered dinosaur until Jurassic World is released in theatres on June 12, 2015 and maybe get a chance to run away from Indominus Rex yourself when LEGO Jurassic World releases sometime this June.
Monday will see the release of the new worldwide trailer. But, until then, spend some time with Bryce Dallas Howard and Chris Pratt in this clip from the film: