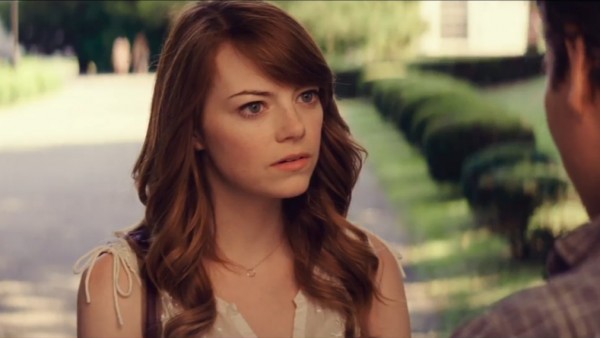 The details of Woody Allen's latest film with Sony Pictures Classics, like the details of most of his films, have been kept secret. According to one its stars, Parker Posey, she had to rely on merely having 20 pages of the script and her co-stars, like Joaquin Phoenix. But now, we all have a trailer and can piece together what the writer/director has in store for us with this year's cinematic entry.
Here's the trailer for Woody Allen's Irrational Man:
In Irrational Man, Phoenix plays a philosophy professor having an existential crisis (i.e. the character that Allen would have portrayed himself had this film been made in the '70s or '80s). When one of his students — played by Allen's newest young muse, Emma Stone — begins spending time with him, his depression and debilitating anxiety begin to disappear.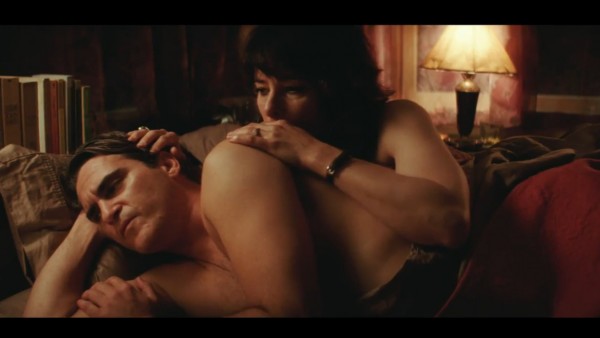 Personally, I am loving Emma Stone as Woody Allen's current ingénue. Joining the likes of Diane Keaton, Mia Farrow, and Scarlett Johansson, Irrational Man is Stone's second film in the same number of years with the prolific filmmaker, following 2014's Magic in the Moonlight. And no matter one's feelings regarding the director's work, actors of every caliber always look to work with Allen and his now classic brand of filmmaking.
Irrational Man will premiere this May at the 2015 Cannes Film Festival before hitting theatres on July 17 (same day as Marvel's Ant-Man). It is written and directed by Woody Allen, starring Joaquin Phoenix, Emma Stone, Parker Posey, and Jamie Blackley.