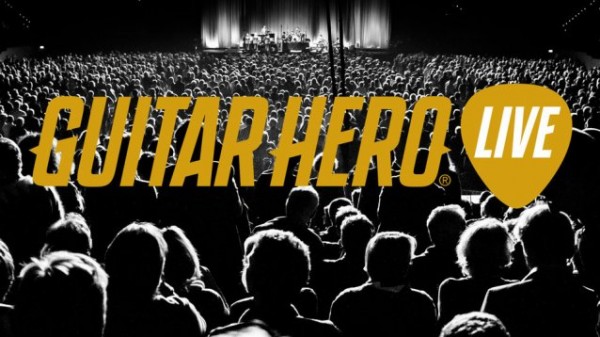 Guitar Hero is back! After the series was unfortunately milked to death towards the end of the last decade, Activision have decided to bring back the famous brand name and release an all new game. Guitar Hero Live will be the 7th main entry for the series not counting band focused editions and other portable spin offs. The last game in the series was Guitar Hero 6: Warrior's of Rock. Development of the game is being handled by Freestyle Games, famous for crafting one of of personal favourite music games, DJ Hero.
As you will see from the announcement trailer below Guitar Hero Live maintains key aspects of the note highway of past titles but that's about it. Nearly everything is different right down to the logo. Gone is the punk/rock warrior/80's aesthetic the series is known for, replaced by a much cleaner, new age look not unlike SingStar. The infamous plastic guitar has also undergone some reworking. No longer will it feature 5 singly aligned buttons, but two rows of three buttons with one white row and one black row. A big Hero Power button is also placed below the strum bar. Guitar Hero Live is strictly focused on Guitar, dropping other band aspects such as drums and vocals.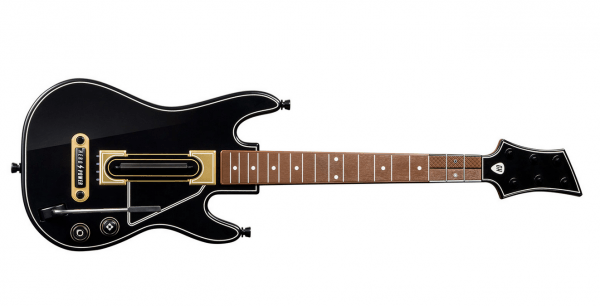 The game will feature two modes. Guitar Hero Live will see you play on a massive stage in front of a real crowd. The mode incorporates real life footage of the band and crowd reacting to your performance which is pretty cool and unique, hopefully it just doesn't get lost in the background as people are typically focused on the note highway while playing.
The other mode is called Guitar Hero TV where tracks can be played over the original music video for that song. GHTV will feature hundreds of videos at launch spanning all different genres of music, with new videos continually added to the line-up. No track list has been announced yet but we know their will be songs featured from bands such as Green Day, My Chemical Romance, Gary Clark Jr., Skrillex, The Black Keys, Fall Out Boy, The Rolling Stones, The Killers and the Lumineers. Skrillex in Guitar Hero?! We're as confused as you are.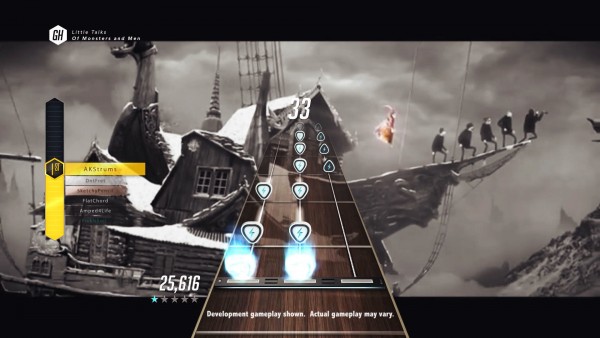 The game will cost $99 U.S. at launch and will be bundled with the guitar. Guitar Hero Live is coming to a very wide range of platforms including Xbox One, Xbox 360, PlayStation 3, PlayStation 4 and Wii U. A mobile version is also in the works for tablets and phones, with the guitar peripheral somehow being able to connect to those devices, maybe via Bluetooth. The game is scheduled for a late 2015 release.
Interestingly, Harmonix just last month announced Rock Band 4 for the new generation consoles. They recently praised Activision for bringing back the Guitar Hero brand and said it helped confirm now is the time to bring back these types of music games. While publican the two companies might be singing the others praises, it will no doubt be an interesting battle between Rock Band 4 and Guitar Hero Live for music game supremacy as gamers are unlikely to shell out for both games.