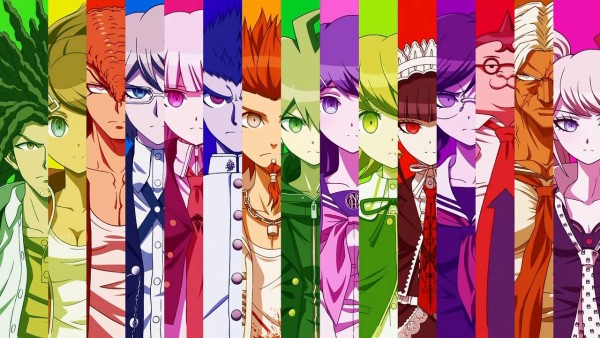 Today at their panel during Sakura-Con FUNimation announced the English Dub cast for their upcoming release of Danganronpa: The Animation and unfortunately for fans, the company has only managed to retain one of the original English voice actors from the game.
Unlike the Hyperdimension Neptunia and Blazblue adaptations, only Makoto Naegi's original voice actor, Bryce Papenbrook, is returning to dub the anime.
The full English cast can be found below:
Greg Ayres to voice Monokuma
Bryce Papenbrook to voice Makoto Naegi
Felecia Angelle to voice Aoi Asahina
Lindsay Seidel to voice Celestia Ludenwerg
Jamie Marchi to voice Junko Enoshima
Kara Edwards to voice Chihiro Fujisaki
Carli Mosier to voice Toko Fukawa
Christopher Bevins to voice Yasuhiro Hagakure
Austin Tindle to voice Kyotaka Ishimaru
Caitlin Glass to voice Kyoko Kirigiri
Justin Cook to voice Leon Kuwata
Monica Rial to voice Sayaka Maizono
Rachel Robinson to voice Sakura Ohgami
Christopher R. Sabat to voice Mondo Owada
Josh Grelle to voice Byakuya Togami
Tyson Rinehart to voice Hifumi Yamada
FUNimation is planning on releasing the series on Blu-ray and DVD sometime this year but it is worth noting that before watching the anime, potential fans should try and play the original game as the anime adaptation follows the entire plot of the game and will spoil numerous mysteries.