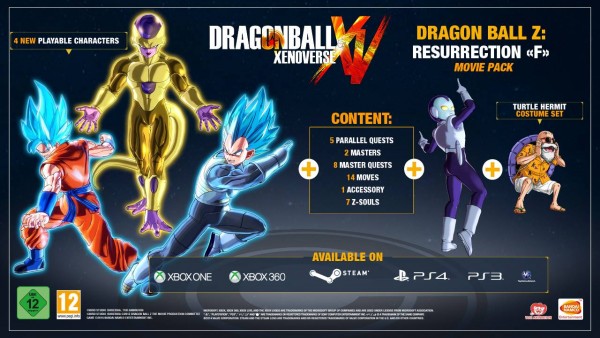 As per the usual cycle of a Japanese leak followed by an official announcement from the English branch, Bandai Namco have confirmed the contents of the third and final (as far as we know) DLC pack for their well performing Dragon Ball title Dragon Ball Xenoverse. The third DLC pack revolves around the new movie Resurrection 'F' and officially contains:
• 4 Playable Characters: Super Saiyan God Super Saiyan Goku, Super Saiyan God Super Saiyan Vegeta, Golden Frieza and Jaco the Galactic Patroller
• 5 Parallel Quests
• 2 Masters: Jaco the Galactic Patroller & Elder Kai
• 8 Masters Quests
• 14 Moves
• 2 Costumes: Turtle Hermit & Gohan's Tracksuit
• 2 New Accessories: Tagoma's Scouter & Turtle Hermit set
• 7 Z-Souls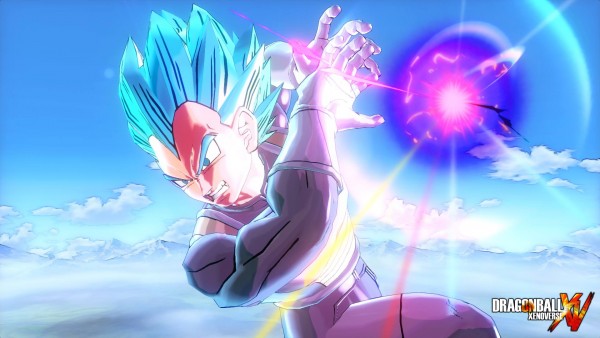 Definitely some cool elements there including Elder Kai as a mentor, making him the only non-playable teacher. On a more sour note however, it looks like there will be no new story content with this pack which seems like a missed opportunity. A well known hacker in the Xenoverse community was able to learn all of the new skills in advance of their official announcement and there are a good mix of strike and ultimate skills including everyone's favourite missing technique the Instant Transmission Kamehameha!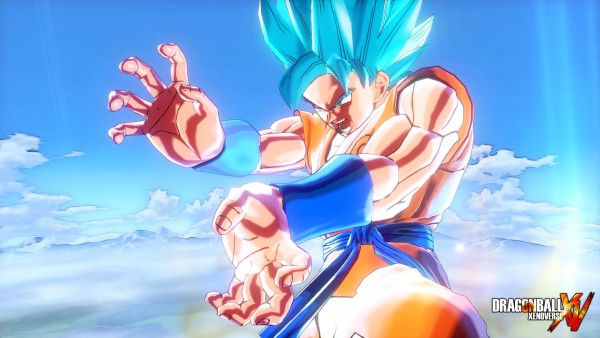 Interestingly, no mention of the Japanese exclusive Resurrection 'F' costumes for the players custom character were announced which was pretty surprising as I thought they would definitely be included with the pack for English speaking audiences. Hopefully they will be made available for us at some point in the future. Let us know your thoughts on the new DLC pack in the comments below and tell us which aspect of the pack you are most looking forward to. There is no official English release date but expect it soon as Japan is supposed to get this lot of DLC before the end of the month.