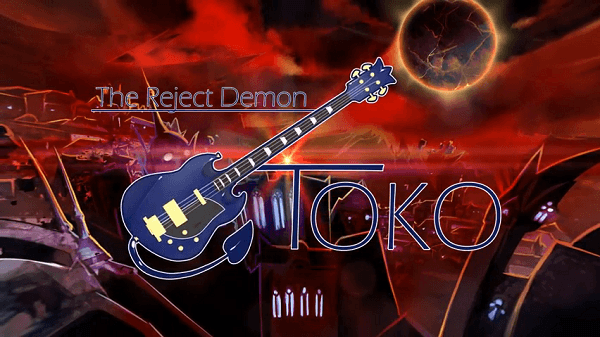 Lupiesoft, best known for their upcoming game Dizzy Hearts and the adult visual novel The Menagerie, has announced that they are teaming up with Sekai Project to try and get an episodic visual novel called The Reject Demon: Toko onto Steam through Steam Greenlight. The Reject Demon: Toko was initially conceived during a game jam back in 2014 and since then Lupiesoft has been working on expanding the universe and now they want to release the whole story on PC, Mac, and Linux.
The story will be told through a kinetic visual novel style over the course of four chapters, which will feature updated sprites, cg, background music, and story compared to what was originally shown. You can vote for The Reject Demon: Toko on Steam Greenlight, as well as read more about it, here.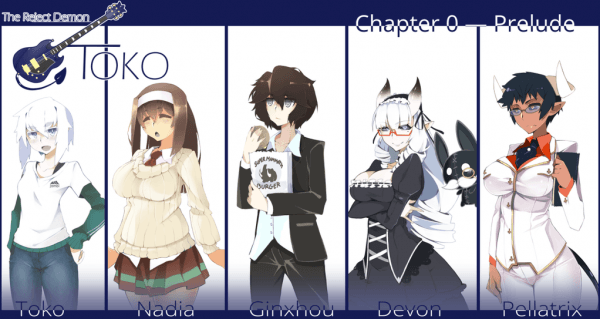 As for what the visual novel is about, Lupiesoft has provided a story description which can be found below:
When a human is destined to die, the demons ferry their souls to the afterlife. 'The Reject Demon: Toko' is the story of Toko herself, a demon who has been kicked out of hell. Toko cannot ferry human souls to the underworld, and every day she stays on earth has her becoming increasingly human. Her troubles, however, are only just beginning.

Toko, after being taken in by the jubilant human Nadia, is being hunted by her past alongside her own internal challenges. The Reject Demon: Toko is about comedy, action, romance, and Hell's sacred art of Rock n' Roll!