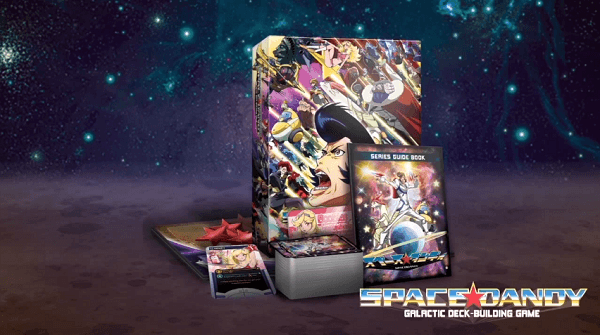 Yesterday manga publisher Seven Seas Entertainment announced that they were going to launch a new tabletop games division. At the time they stated that they will be working on trading card games, strategy board games, and miniature games styled around anime.
Today they announced their very first game and launched a Kickstarter to see how fans would take to the idea and it seems to be a rousing success. The game they announced is a card game based off the Space Dandy anime, simply called Space Dandy: Galactic Deck-Building Game and while they were asking for $12,000 at the start, they managed to reach their goal in under half a day and have already reached $15,266 at the time of this writing.
Both FUNimation and Bandai Entertainment are supervising the project to make sure everything in the card games falls into the anime's canon. You can read more about the project as well as the various backer tiers on the Kickstarter page as well as check out a tutorial video and trailer below.
Tutorial
Trailer