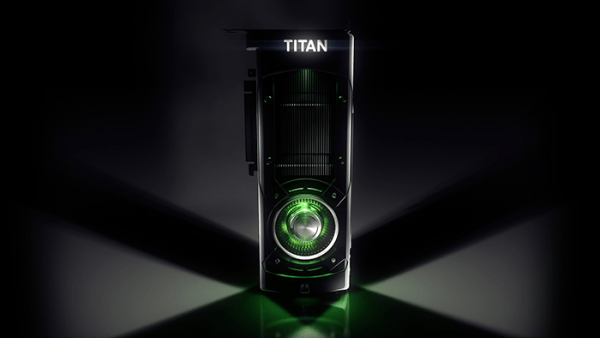 NVIDIA have revealed an exciting GeForce Gaming Update, that is bound to benefit both developers and gamers alike. The PhysX source code is now free for all developers to use, as a means of ensuring more opportunities for boosting next generation gaming on Windows, Linux, OSx and Android. Furthermore, the Voxel Global Illumination (VXGI) is being integrated into the custom branch of the Unreal Engine 4; a more simplified model for developers to produce more and more stimulating content in the game world.
Taking a look at Virtual Reality, NVIDIA have brought their suite 'VR Direct' to the next level for gamers, with new support for VR SLI and Asynchronous Time Warp. NVIDIA can reduce the latency from head rotation before and after the image is rendered for both eyes, which will drastically increase graphics performance on the VR headset's screen and ensure the delivery of next-gen VR content by harnessing the power of two GPUs.
The big announcement is the new TITAN X, that is built on NVIDIA Maxwell GPU architecture and focuses on single precision computing. With the world's fastest GPU, TITAN X delivers 3,072 Cuda Cores, 7 TFlops, 12 GB of Memory, TDP of 250W and 10% Voltage Headroom. Having double the performance and power efficiency of its predecessor, the TITAN X is valued for a great price of $999 and is available now.
To showcase their latest advancement, a real-time animation 'Red Kite' by Epic Games took to screen at the GPU Technology Conference.
Jen-Hsun Huang declared; "That story was impossible to tell without the advancement of computer graphics. When you see it, it takes your breath away."
With the new next generation graphics card, gamers can max out their 4K on the latest games, including; Dying Light, Evolve, Shadow of Mordor, Lords of the Fallen and Far Cry 4.
Stay tuned with Capsule Computers for the latest NVIDIA news.