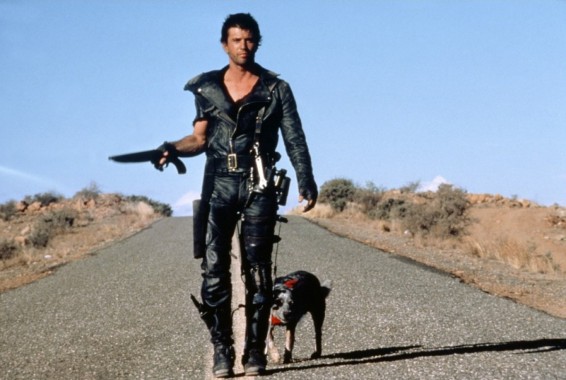 Mad Max is an absolute classic that is about to receive a lot more attention due to not only an upcoming video game release, but also a reboot featuring Tom Hardy by the name of Mad Max: Fury Road. On May 5th, Shout! Factory will be re-releasing the original on Blu-ray, with a good number of new features in tow.
Have a gander at the features for yourself:
Special Features:
NEW Interviews with Mel Gibson, Joanne Samuel and Director of Photography David Eggby
Audio Commentary by Art Director Jon Dowding, Director of Photography David Eggby, Special Effects Artist Chris Murray and Tim Ridge
Mel Gibson: The Birth Of A Superstar
Mad Max: The Film Phenomenon
Theatrical Trailers
TV Spots
Photo Galleries
Contains Both the Original Australian English Audio and the U.S. English Dubbed Audio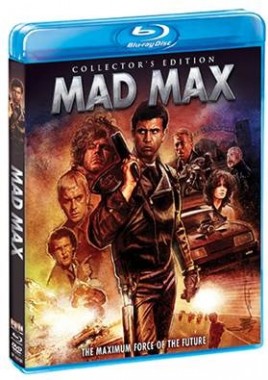 For those who have never watched the original or the sequels it donned, here is a brief synopsis:
Setting Mel Gibson on a sure path to superstardom, this highly acclaimed "crazy collide-o-scope" (Newsweek) of highway mayhem "cinematically defined the post-apocalyptic landscape" (TV Guide). Featuring eye-popping stunts that are "electrifying and very convincing" (Variety) and "an authentically nihilistic spirit" (The Village Voice), this unforgettable actioner from director George Miller is "pure cinematic poetry" (Time).

In the ravaged near-future, a savage motorcycle gang rules the road. Terrorizing innocent civilians while tearing up the streets, the ruthless gang laughs in the face of a police force hell-bent on stopping them. But they underestimate one officer: Max (Gibson). And when the bikers brutalize Max's best friend and family, they send him into a mad frenzy that leaves him with only one thing left in the world to live for – revenge! MAD MAX also stars Joanne Samuel (Nightmaster), Hugh Keays-Byrne (Mad Max: Fury Road) and Steve Bisley (The Great Gatsby, Red Hill).
As a huge bonus, those who order Mad Max Collector's Edition Blu-ray directly from ShoutFactory.com will get it shipped two weeks early, plus receive an exclusive 18″x24″ poster featuring newly commissioned artwork. That is a pretty awesome deal, to say the least. Mark May 5th on your calenders and get ready for more Mad Max via Shout! Factory.