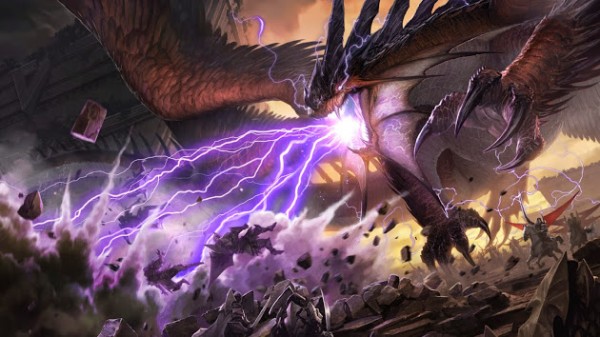 Wizards of the Coast are proud to welcome their latest expansion, Dragons of Tarkir, the third and final set of the Khans of Tarkir block, which will be available on March 27 at Australian and New Zealand retailers nationwide.
The prerelease event for Dragons of Tarkir will take place this weekend from March 21-22, to provide players with the exciting opportunity to select one of the Dragonic Clans of Tarkir; Dromoka, Ojutai, Silumgar, Kolaghan and Atarka in the Sealed and 2 Headed Giant Matches. Head to your local gaming store and preregister now, to secure a spot in the upcoming competition. Following the prerelease, don't miss out on the Launch Weekend from March 27-29, as players shall receive an exclusive premium card. To top off the Dragons of Tarkir events is the Magic Game Day on April 18 and 19, for players to compete against their local community, earn prizes, and become a champion. The global-scale tournament will award the Top 8 a premium full-art promo card, while in stock, and the winners of each Game Day a special Champion playmat to commemorate their victory.
Stay tuned with Capsule Computers for more coverage on Dragons of Tarkir in the coming weeks.