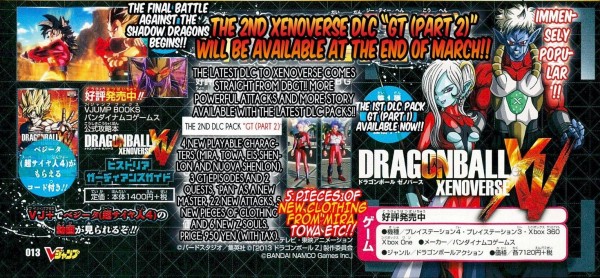 The 2nd DLC Pack for Dragon Ball Xenoverse has finally received more details after being a mystery for a while. Thanks to more data mining from Sergio we knew that Nova and Eis Shenron would be playable characters with the 2nd DLC pack, but now it has been revealed villains Towa and Mira will also become playable characters. Highlights of the pack include:
– 4 new playable characters. Nova Shenron, Eis Shenron, Mira and Towa.
– 22 new special/ultimate attacks.
– 6 new Z-souls.
– Pan as a mentor.
– 5 new outfit sets. 1 will be Mira's costume set, another will be Towa's. It is highly likely another set will be the fusion dance clothes.
– 3 new GT focused story missions. Most likely will be fights against Nova, Eis and Omega Shenron.
– 2 New Parallel Quests.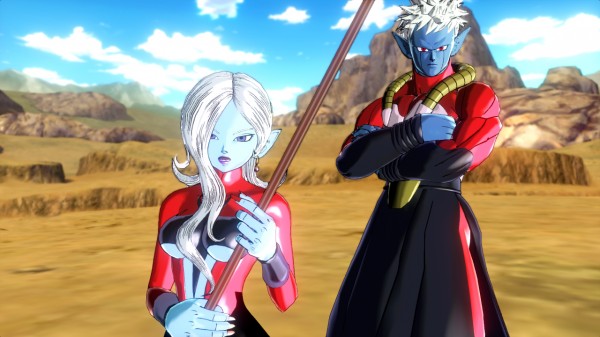 This announcement comes right on the day that DLC pack 1 will be released across the world which contains a new stage in Tuffle Planet, more GT story fights, 3 new Parallel Quests, 15 new special moves to learn, Yamcha and Tien as mentors, 3 new characters in GT Kid Goku, Pan and GT Trunks and 5 new outfits. DLC Pack 3 is still a big mystery for now but I have a feeling it will definitely be tied in with the new Frieza movie Resurrection 'F'. There is still no release date for these last two packs. Xenoverse is out now for PS3, PS4, Xbox 360, Xbox One and PC on Steam.