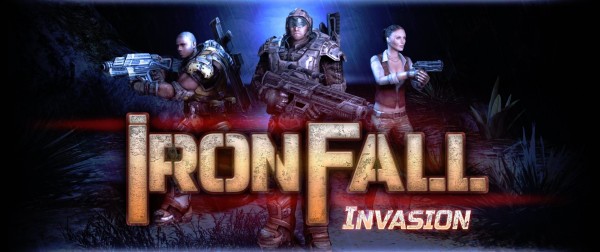 We are one day away from the release of the "New" Nintendo 3DS XL, and two days away from the day love. Which day is bigger? Well, this year – both can be as an ambitious little third-person shooter is set to launch on the eShop this February the 14th, titled Ironfall Invasion.
Developed by VD-DEV, this title runs 60 frames per second and is indeed one of the rarities for the 3DS, as the genre has not received a ton of representation thus far. There will be two purchasable modes for Ironfall off the eShop, and free content for those wanting to try before they make the plunge.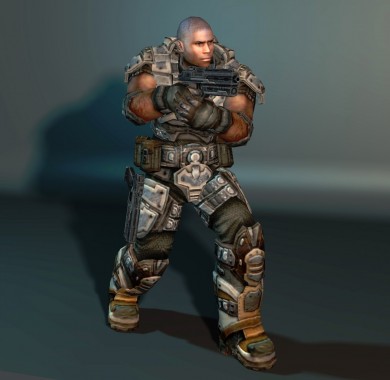 Here are the details on the complete package:
– IRONFALL Invasion: Campaign features 11 action-packed single-player levels, as well as 78 additional challenges that are unlocked as you progress through your overall mission to liberate Earth.

– IRONFALL Invasion: Multiplayer allows for up to six players to face-off in local and online multiplayer scenarios, with 6 different arenas, classic modes from "3 vs. 3" to "free-for-all", and even the ability to bet in-game credits, which are tied to a player's XP and rank, on your chances of winning a match. On top of this, a Survivor mode gives you the chance to train solo and hone your skills against CPU-controlled opponents within a variety of time-based scenarios.

Downloadable from Nintendo eShop, fans can purchase either mode separately for AU$13.00/NZ$17.00 each, or the entire game for AU$26.00/NZ$34.00. Fans purchasing both modes separately will gain access to a new multiplayer weapon, the HR pistol, while those purchasing both modes together as one bundle will receive the HR pistol plus a Jukebox feature that allows you access to the game's soundtrack. However, free content will be available to all players from launch, with the chance to sample the first level of IRONFALL Invasion: Campaign plus the local and online multiplayer features of IRONFALL Invasion: Multiplayer, including one multiplayer arena and a limited number of characters and weapons when compared to the purchasable mode.
That is not a shabby start at all for this title that holds quite a punch, and a fantastic way for you to get the most out of your new purchase if you go for the new 3DS model. You can view some screenshots down below. If you are in North America or Europe, you can go ahead and snag the game now.