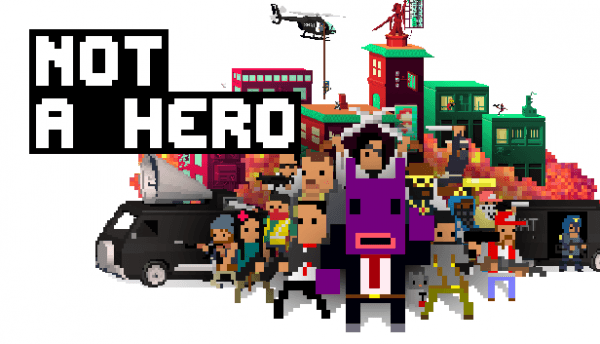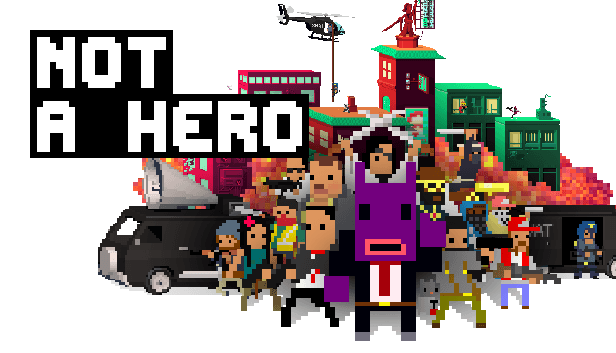 Roll7 (OlliOlli) and Devolver Digital announced their cover shooter Not a Hero is hitting the PC on May 7, 2015 via Steam, the Humble Store, and GOG. A PlayStation 4 and PS Vita release will follow later in the year.
Not a Hero challenges players to roll, dodge, dive, and take cover against incoming fire from criminals and to deliver justice at the barrel of a smoking gun.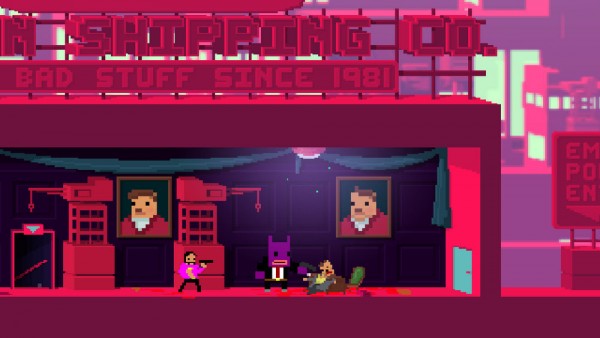 The game is a 2d cover shooter sporting a retro visual design. The new ISO-Slant engine gives the game a bit of a 3D touch to the 2D graphics.
Steve is BunnyLord's manager for BunnyLord's mayoral campaign. The city is crawling with career criminals, and BunnyLord is running on a zero tolerance for crime policy. To prove to the world just how serious BunnyLord's tough on crime platform is, Steve is sent to clean up the streets using the skills he learned from his previous career, professional assassin.