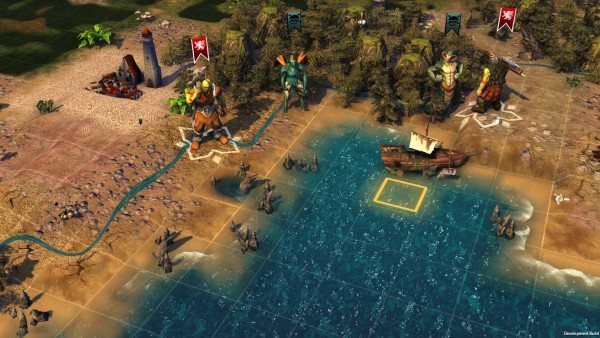 Wastelands Interactive announced their upcoming fantasy 4x strategy game Worlds of Magic will be leaving Steam Early Access on March 19th, 2015. The game has been in beta testing since September 2014 and was successfully Kickstarted in November 2013.

Worlds of Magic is set in Elannara, a world torn apart by the War of Ascension. Gateways link magical worlds full of power together, giving sorcerers the opportunity to gain more power. Players will create their own sorcerer to lead one of eight unique races and master over 400 spells. A handy infographic shows how 13 schools of magic can be combined to create the weighty spellbook.
The game features over 80 military units and 40 wandering/summonable units. Combat is based on the popular D20 RPG system.
Currently, Worlds of Magic is part of Steam's week long sale. The game is 25% off until January 26th and comes with a free 80 page art book. Those who backed the Kickstarter campaign will get bonus content in their art book.