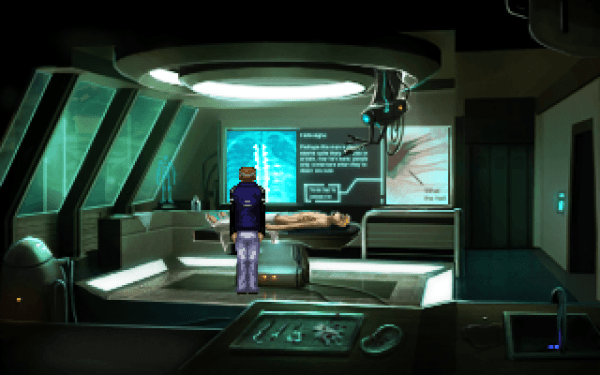 Retro indie adventure developer/publisher Wadjet Eye Games (Blackwell Epiphany) announced their first game of 2015 today. Technobabylon is a cyberpunk thriller developed in partnership with Techocrat. The game will continue with Wadjet Eye's mission of delivering retro-styled point and click adventure games.
Technobabylon takes place in a dystopian future, where the big brother AI named central is always watching. Central runs the city and wields the CEL Police Force as an extension of its power. The populace are kept in line through a severe addiction of Trance, a drug that has generally replaced all human interaction. Dr. Charlie Regis is one of three playable characters in Technobabylon. He is a geneticist and a CEL Case Specialist. A new trailer introduces Dr. Regis to the world.
Technobabylon started out as three of eight freeware episodes from James Dearden. Wadjet Eye Games and Technocrat are working together to bring turn the game into a full blown commercial release for Spring 2015. The game will be released for Linux, Mac, and Windows.