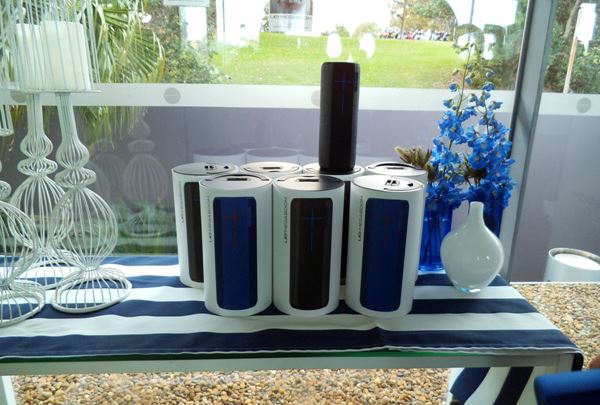 To celebrate the launch of the ultimate sound system – UE Megaboom – Logitech Australia 'made music social' at Andrew (Boy) Charlton Pool yesterday evening on January 21. The Australian launch party welcomed Rory Dooley, the Senior VP and General Manager for Ultimate Ears, to announce the next generation boom in music. The latest wireless speaker delivers more than one could possibly imagine; with an increased depth of music, 20-hour long battery life, 100-foot Bluetooth wireless range and smarter updating. With the free iOS and Android app for the UE Megaboom, consumers are now able to use the double-up feature to pair their device with another or better yet, their own UE Boom for twice the beats.
The luxurious location presented the perfect place for "testing the water", as Rory Dooley carefully demonstrated the IPX7 waterproof power of the UE Megaboom . . . in a fishbowl. I have to admit, I am still getting used to the idea of playing music underwater, whether it be the pool, rain or shower. What distinguishes the UE Boom from the Megaboom is not just the size and power, but the extraordinary impact that the wireless speaker brings to our social atmosphere.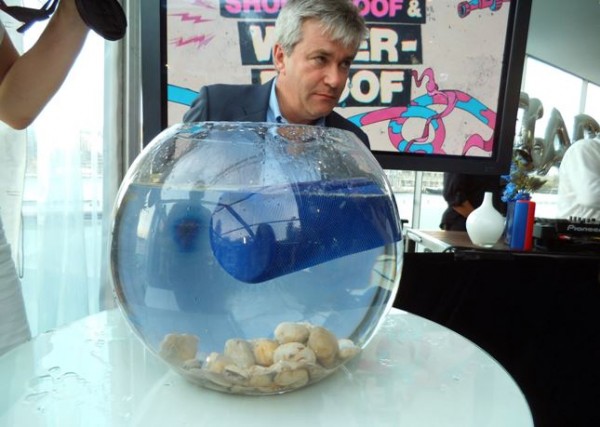 During the party, guests were invited to take selfies to be shared on the official instagram account, megaboom launch, under the tag -'make music social'- and received printed copies of their photos on request. It was great to see a few unclaimed photos on the wall, above the UE Megabooms. This activity served as a fantastic tool for promoting the event, which attracted an interesting variety of celebrities from Big Brother 2014 contenders, Jake Rich and Lisa Clark to well-known fashion designer and photographer, Christopher Haggarty and even Olympic synchronised swimmers!
Upgrade today and get your UE Megaboom for $349.95 ($299.99 USD), with the initial launch phase releasing four mono colours; Lava Red, Charcoal Black, Electric Blue and Plum.
Stay tuned with Capsule for further updates and be sure to check out the gallery below!