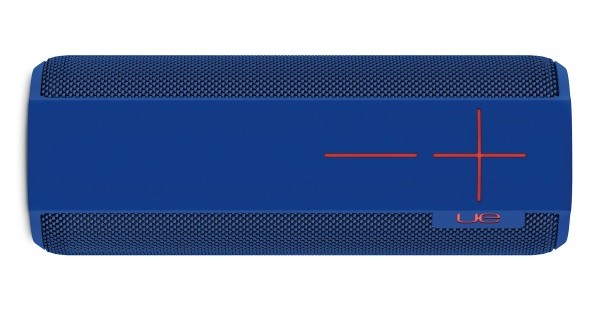 With CES 2015 about to kick off, Logitech is firing the opening shots with the announcement of the UE MEGABOOM mobile speaker under the audiophile-oriented Ultimate Ears brand.
The larger sibling to the UE BOOM, the UE MEGABOOM is a wireless Bluetooth ready speaker weighing under two pounds. The speaker provides 360 degrees of sound and can be linked up with another UE MEGABOOM or UE BOOM unit to deliver stereo sound. The UE MEGABOOM is rated at IPX7 for water proofing and is stain resistant for those really wild parties.
The UE MEGABOOM can pump up an ear blasting 90dBA with its two 2″ drivers. A replaceable lithium ion battery is capable of providing up to 20 hours of battery life and is charged with a micro-USB cable in about 2.5 hours.
The UE MEGABOOM is priced at $299.99 USD MSRP and is available in four colours.