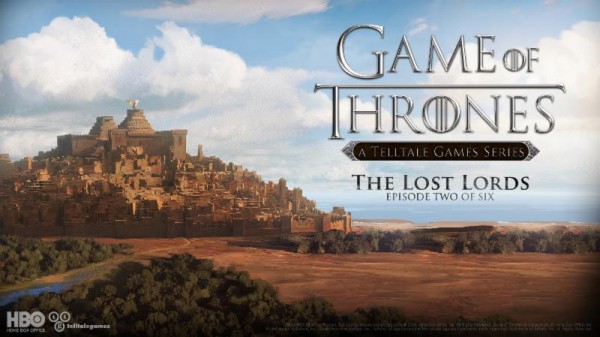 Last December Telltale Games started their own Game of Thrones game series with Iron from Ice and now less than two months later the company has revealed that they plan on releasing the second episode, 'The Lost Lords' in the beginning of February.
To be a bit more specific, Game of Thrones: A Telltale Game Series: The Lost Lords will be released on February 3rd for the PlayStation 3, PlayStation 4, PC, and Mac while the Xbox 360 and Xbox One versions will be released on February 4th and finally February 5th will see the episode released on iOS and Android.
To go along with this announcement Telltale Games has released a trailer for The Lost Lords giving us a brief glimpse at what we can expect as the game takes us to The Wall and flirts with open war between houses.