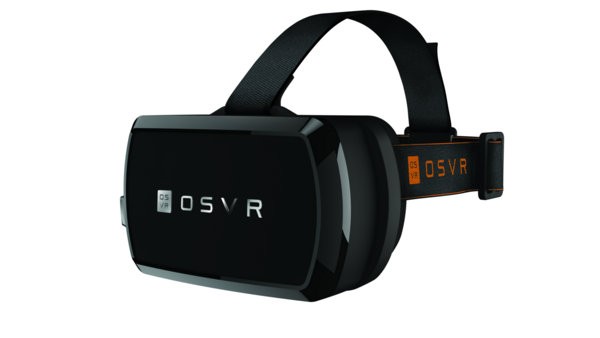 Some of the biggest names in PC gaming joined together to announce the Open-Source Virtual Reality (OSVR) ecosystem at CES 2015. The device will serve as an open source ecosystem that will compliment existing projects like Oculus Rift and Vrvana's Totem.
The ecosystem will be fully open source and contain hardware schematics, software APIs, and software plugins. The hardware design is meant to be affordable, yet high quality. This will give even the lowest budget indie studio or game design student a chance to build VR ready games. The software is designed to work with major engines like Unity and Unreal Engine, while being multi-platform friendly.
For the not so technically savvy, a OSVR Hacker Development Kit will be released in June 2015. Compared to Oculus Rift Development Kit #2's price of $350 USD, the OSVR Hacker Development Kit will cost a paltry $199.99.
The device is being backed by major companies such as Intel, Razer, Unity, Unreal, Bosch, Sixense, and Leapmotion. All of these companies will be supporting the development of the OSVR project on all three fronts.
The average consumer will probably not interact much with the OSVR project directly, but is definitely the biggest winner with this announcement. OSVR will mean that more games will be able to support VR and possibly a larger variety of hardware options will be available beyond Oculus Rift and Project Morpheus.