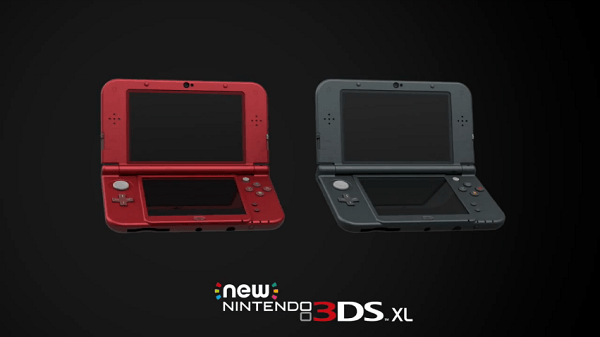 It seems that Nintendo will be forgoing the standard New 3DS entirely as today during their Nintendo Direct the company announced that they will be releasing the New Nintendo 3DS XL in North America on February 13th for $199.99.
The New 3DS XL will offer everything that was previously announced, including a C-Stick control, faster load times, extra shoulder buttons, an extended battery life, NFC support for amiibos, a face tracking 3D system, and a move to micro-SD memory cards. When launched the New 3DS XL will be available in either a red or black model and it will support all previously released 3DS games.
Oddly enough, Nintendo stated that this handheld will not come with an AC adapter to charge the system but they did state that any charger released for previous 3DS models will be able to charge the system.