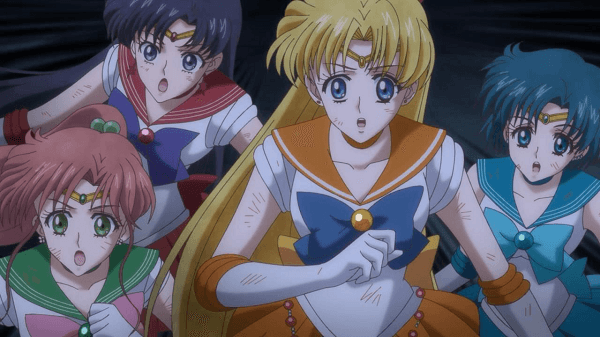 Today Viz Media revealed their plans for Neon Alley for the rest of January. The company announced that they will continue to stream Sailor Moon Crystal which will be entering its second arc, "The Black Moon Arc" starting on January 17th. They also stated that two new subtitled and uncut episodes of the original Sailor Moon series will be released every Monday with episodes 71 and 72 being released this week.
This month will also see a number of new episodes, both dubbed and subtitled in English, available for many popular series including the following:
Bleach

Neon Alley adds new English dubbed Bleach Season 19 Episodes 268-279 available to stream

now

!
Viewers can now check out a total of 279 English dubbed episodes, as well as the complete subtitled Bleach anime series (366 episodes).

Naruto

Neon Alley also kicks off 2015 with the addition of English dubbed Episodes 79-91 of the original Naruto anime series, which are all available

now

!
With the newest addition, viewers can enjoy a total of 91 English dubbed episodes as well as the complete subtitled Naruto anime series (all 220 episodes)!

Naruto Shippuden


Don't miss 3 special action-packed simulcasts of the latest subtitled episodes of Naruto Shippuden with Episode 394 on Thursday January 15th, followed by Episode 395 on Thursday January 22nd and Episode 396 on Thursday, January 29th.
Also catch the latest addition of Naruto Shippuden English dubbed Episodes 277 – 281, with new additions uploaded every Saturday.

Ranma ½

Fans of the Ranma ½ anime series can enjoy 2 new English dubbed episodes of the classic martial arts comedy every single Friday throughout January, beginning with Episodes 127-130, which are available to stream now.

Rock Lee and his Ninja Pals


Catch exciting new English dubbed Episodes 14-26 of the spin-off NARUTO action series on January 15th.
Fans can now watch Rock Lee in its entirety (26 episodes) both subbed and dubbed!