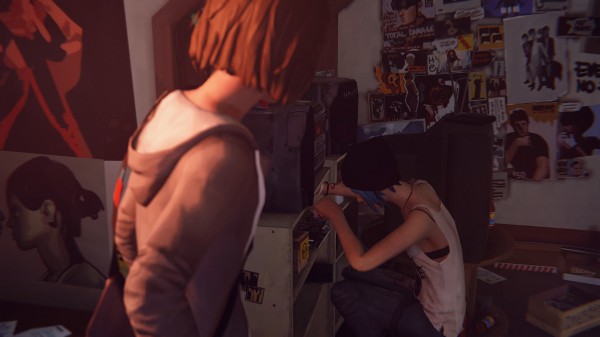 DONTNOD released a new dev diary about Life is Strange today. The video is packed with new tidbits about the game.
The developers sat down to talk about the mix of licensed music and the scoring by French musician Jonathan Morali of the band Syd Matters. The entire soundtrack can be found on Spotify and on YouTube.
The video also revealed the voice actors cast as Max and Chloe and also spoke at length about the visual design choices made for Life is Strange. The developers have chosen a hand painted look to create a look fitting of an indie film at the Sundance Film Festival and spent extensive time researching the northwestern United States to create an accurate environment in Life is Strange.
Life is Strange is an upcoming adventure game from the team behind Remember Me. The first of five episodes will be available tomorrow on PlayStation 3, Playstation 4, Xbox 360, Xbox One, and PC.