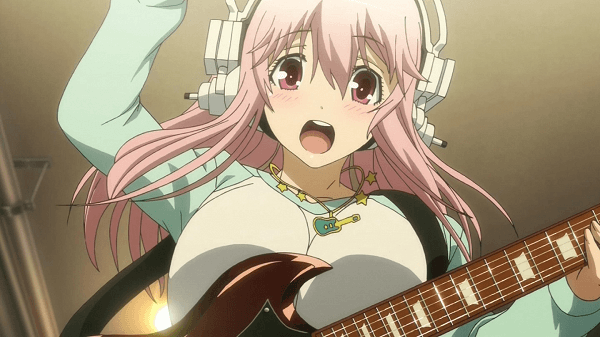 In what might be a first, Sentai Filmworks has announced that when they release SoniAni: Super Sonico the Animation with an English dub on Blu-ray and DVD on May 26th, the lead character Sonico will be voiced by Jessica Nigri. Jessica may be a familiar name to many as she is a popular cosplayer who has helped promote various games before, such as Lollipop Chainsaw as she cosplayed as Juliet Starling.
Nigri has previsouly voiced the character Cinder Fall in the RWBY series and in the press release she seemed quite enthusiastic for the role as she stated:
"I always felt a connection with Sonico She's just got such a positive and genuine spirit about her that when they asked me about playing the part, I squealed with joy! It's like my dream was finally coming true. Being here with my Sentai family has been surreal."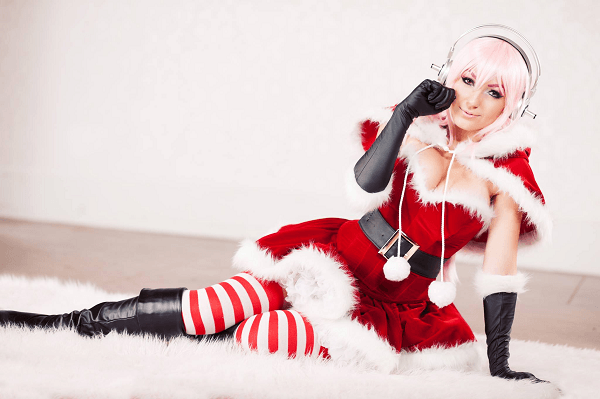 For those who are unaware of Super Sonico, she is often used as a mascot for as the mascot character for Nitroplus and has been featured in various promotions and video games in Japan. As for the anime series, Sentai Filmworks has provided the below story description:
Saying Sonico is an incredibly busy young woman is an understatement. She juggles a modeling career, part-time work at her grandmother's bar, performs lead vocals and guitar in an all-girl band, ALL while attending college! Not to mention taking care of her five cats. Or is that the other way around? When her workload gets a little too heavy, she can count on her fellow musicians Suzu and Furi, and the rest of her friends for a stabilizing influence. Get ready for the bounciest adventure ever as this three girl band shakes, rattles, rolls and takes Tokyo by storm.