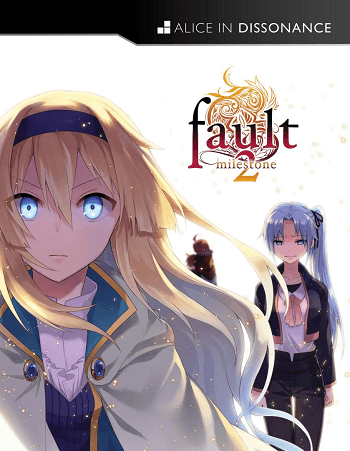 With Sekai Project becoming a very familiar name for visual novel fans, it shouldn't come as too much of a surprise that they have recently announced that they are now in the process of planning the localization for Alice in Dissonance's fault milestone two on PC.
The company had just recently released the first milestone (episode) on Steam back on December 15th and although the first episode did have its faults, we mentioned that there is potential to be tapped in subsequent episodes so it will certainly be interesting to see how the story will go from here, especially since the image for fault milestone two, shown to the right, hints at an event near the end of milestone one. You can read our full review for fault milestone one here.
While fans of the series wait for fault milestone two, they can also keep an eye out for the eventual PS Vita and Android port for milestone one which was funded back during milestone one's Kickstarter, though at the moment no exact release date for these ports have been announced.