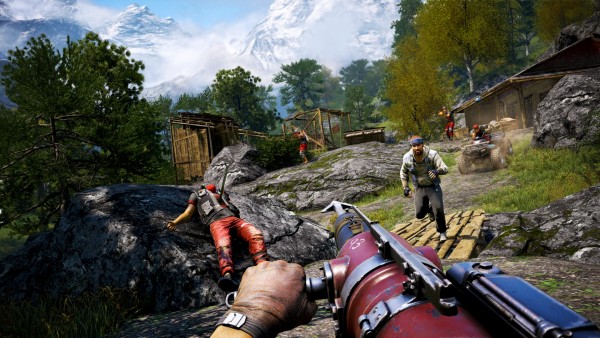 There is always room for more Hurk in any Far Cry game. I would definitely support the addition of Hurk in Far Cry and Far Cry 2.
Good news for Far Cry 4 owners, more Hurk is coming. Hurk Deluxe Pack brings five new single player mission starring everyone's favourite idiot. Hurk will also get to rock the harpoon gun that he shows off to Ajay Ghale in the base Far Cry 4 game.
Hurk Deluxe Pack can be purchased on its own for $7.49 USD or $9.95 AUD. The pack is also part of the Far Cry 4 Season Pass, which costs $29.99 USD or $39.95 AUD. Hurk Deluxe Pack is available now on PlayStation Network, Xbox Live, and Windows.