Bethesda Softworks and Zenimax Online have announced that The Elder Scrolls Online will be released on the PlayStation 4 and Xbox One on June 9th under the name The Elder Scrolls Online: Tamriel Unlimited.
The company also revealed that starting on March 17th, the PC version will be upgraded to Tamriel Unlimited and all versions of the game from that point on will no longer require a game subscription fee. It is worth noting that although you will no longer need to pay a subscription fee for the game, players will still require a PlayStation Plus or Xbox Live Gold account.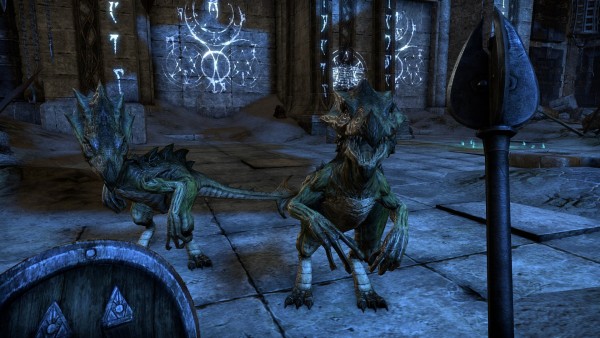 Anyone who doesn't have the game yet will still have to buy the game, as it is now a "buy to play" game with no fees after that unless you choose to sign up for the premium service called ESO Plus. ESO Plus provides a certain amount of Crowns to buy items from the Crown Store which are usually cosmetic items, access to all of the game's DLC, and various other bonuses.