Crunchyroll has announced that the Wii U is the latest device to receive a version of their popular streaming application. The release of the application for this device herald the new availability of thousands of episodes of licensed content to stream.
Official Press Release Note from Nintendo
Now Wii U owners can have access to more than 25,000 episodes and 15,000 hours of hit licensed content, including the most popular current and classic shows like Naruto Shippuden, One Piece, Sword Art Online and Hunter x Hunter. It's a great match for Wii U, which continues to offer a wide variety of quality software with recently released titles such as Super Smash Bros. for Wii U, Mario Kart 8, Hyrule Warriors and Bayonetta 2, in addition to eagerly anticipated upcoming titles like Mario Party 10, Yoshi's Woolly World and Splatoon.

To access Crunchyroll, Wii U owners can download the free application from the Nintendo eShop, which will allow premium Crunchyroll members to begin watching immediately.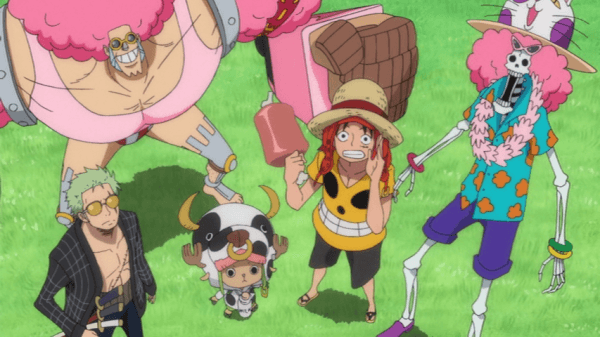 Crunchyroll has made a name for themselves as the premier source for streaming anime and Asian dramas. The company is especially notable for working deals in Japan to simulcast anime the same day as they air in Japan. A number of shows are licensed exclusively by Crunchyroll each season and while they do receive competition, Crunchyroll remains very popular.
The app is restricted to Crunchyroll premium members, which is a paid service. Premium members are the only ones who can stream anime on the same day as well. Wii U owners can sign up for a 14-day free trial of premium membership via the application or on Crunchyroll's site.