Independent developer Chilled Mouse has announced that, in conjunction with tabletop gaming juggernaut Games Workshop and Rodeo Games, Warhammer Quest will be coming to Steam. This announcement stated that the digital version of the famous board game will be available on PC, Mac, and Linux via Steam.
The turn-based strategy game will be set in hidden dungeons all around the Warhammer Fantasy world. Chilled Mouse stated that the dungeons will be randomly generated, and filled with loot. Enemies will include different long-time Warhammer universe characters, such as Skaven, Orcs, River Trolls, and Goblins.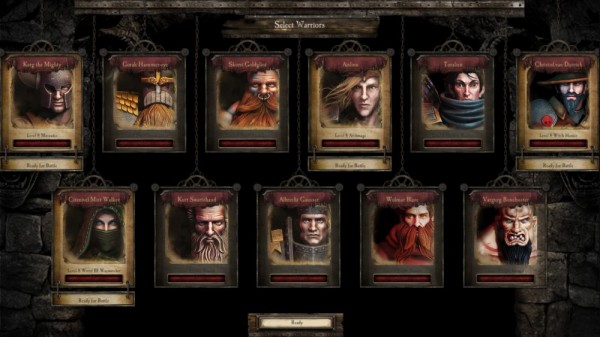 Players will control hero characters using a number of different class types, such as the Marauder, Grey Wizard, Dwarf Ironbreaker, and more. Heroes will level up skills and gain new abilities, spells, and blessings throughout the course of the game.
The board game remains relatively difficult to find, as Games Workshop doesn't continually reissue it. This game offers the opportunity to bring what many consider a popular tabletop game to the masses. The Warhammer universe is dripping in rich history, and this game allows fans of the world to experience all of that in a digital package.
The title, which was originally released on mobile platforms, will be released on January 7th next year. It will be available in two versions, a base edition for $14.99 (£10.99) and a deluxe edition with a host of add-on content for $29.99 (£19.99). If the game rings true to it's mobile version, these add-ons will be available after the release as well. Below is a video and a few screenshots. You can find the the game with a 20% off preorder discount on Steam here.