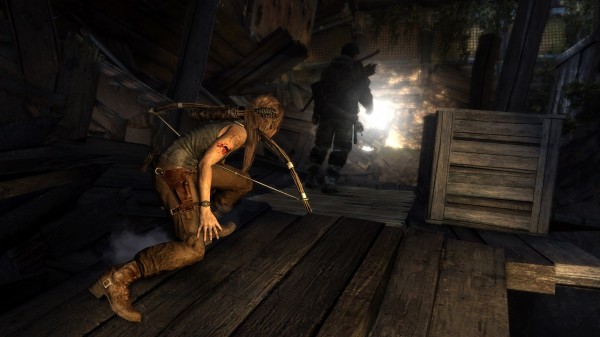 Even with all the current excitement for release of Lara Croft and the Temple of Osiris and hype for next year's Rise of the Tomb Raider already gathering some heat, it seems that the first game of the rebooted series is still getting some love. Tomb Raider for Mac has been selected as Apple's  Game of the Year for 2014, followed by Transistor.
Though Square Enix is famously known for Tomb Raider series, all the credit goes to Feral Interactive. They are the ones responsible for bringing this marvelous game to the Mac systems as well as over 100 more other popular titles. This is the third time in a row that Feral Interactive have been awarded a 'Game of the Year' award, with XCOM: Enemy Unknown winning last year and Deus Ex: Human Revolution winning in 2012.
We gave Tomb Radier a rating of 9/10 in our review and this award here is just more proof of how amazing this game is. So if you havn't played Tomb Raider yet, get on it!