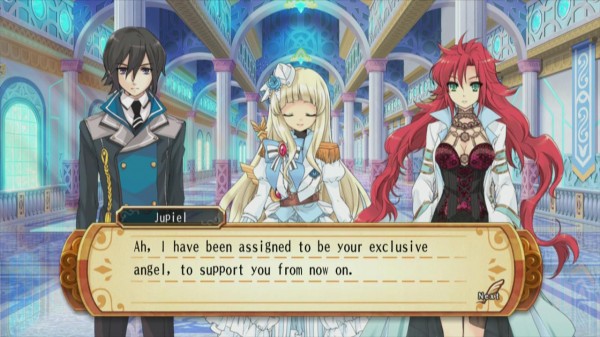 Today NIS America has announced that they plan on releasing the sequel to The Guided Fate Paradox, The Awakened Fate Ultimatum, in North America on March 17th and in Europe on March 20th for the PlayStation 3. The company also revealed that they will be offering a standard edition as well as three different Limited Editions depending on what special version of the game you want.
There is an Angelic and Devilish Limited Edition that cost $54.99 each and feature a copy of the game and bonuses that are themed towards that specific character, while the $59.99 Ultimate Fate Edition includes both Angelic and Devilish picture card sets as well as a 1.5 inch double sided coin.
You can check out the various limited editions on NIS America's online store and some new screenshots below.