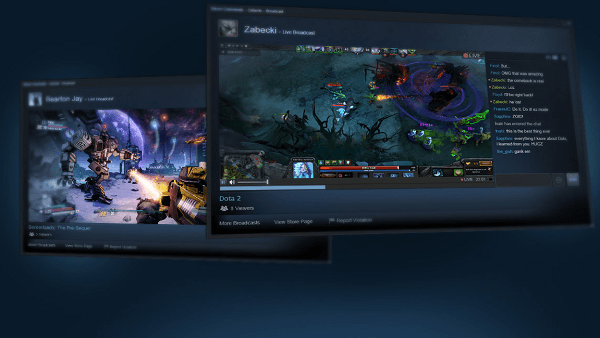 While we're still waiting with baited breath for SteamBoy, the PC gaming giant hasn't stopped innovating recently releasing a beta version of Steam Broadcasting. This feature enables users to stream their in game footage to other players simply and seamlessly. The beta is currently available to all Steam users and is incredibly easy to set up. At the moment both viewers and broadcasters are required to be signed up to the beta, unlike the similarly functioning Twitch, but the whole ordeal is so uncomplicated it's hard to complain.
If that wasn't straightforward enough, once signed up things become even simpler. Basically there is a button "Watch Game" button that appears when your friends are playing a game. This will then send the player a request to watch their game or you'll automatically start viewing, depending on their privacy settings. Broadcast begins and stops automatically when games are being viewed, a very handy feature. Players can also stream their games publicly. These broadcasts are accessible through the broadcast tab on the community home page.
With plenty of reasons to stream players' gameplay (although we all know the main one is to show off) and the feature seamlessly incorporated into the hugely popular Steam (that sees millions of player log in every day), the Steam Broadcasting system should prove to be a rewarding experience.