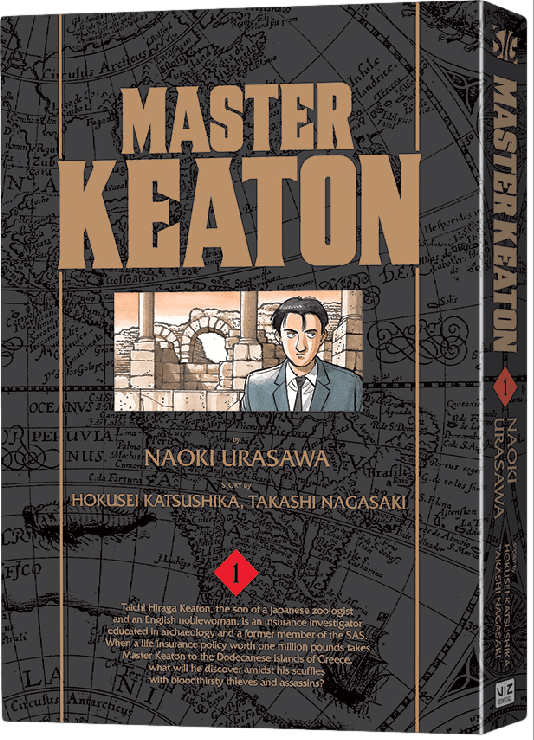 If you happen to be a fan of Naoki Urasawa's other manga works, such as 20th Century Boys and Monster, then you will be delighted to hear that Viz Media is planning on bringing over a series never before released in English that Urasawa also created. This series happens to take place in a tense post-Cold War world and it is called Master Keaton.
You may remember that the company announced their initial licensing of the series earlier this year and now they have nailed down the release plans for the first volume of the series. The first volume of Master Keaton will be released published in English on December 16th for $19.99 U.S. / $22.99 CAN and it will feature not only a deluxe treatment but also contain eighteen pages of full-color artwork.
After this volume is published, the twelve volume manga series will be published quarterly under the company's Viz Signature imprint. As for the story of Master Keaton, Viz Media has provided the below story description:
Master Keaton introduces Taichi Hiraga Keaton, an archeology professor and part-time insurance investigator known for his successful and unorthodox methods of investigation. The son of a Japanese zoologist and an English noblewoman, educated in archaeology at Oxford and a former member of the SAS, Master Keaton uses his knowledge and combat training to uncover buried secrets, thwart would-be villains, and pursue the truth.